After skipping the 2020 event due to COVID lockdown, this year's event has just concluded.  Twenty-five players braved the fog, wind, rain and cold over the two-day event.  According to the BoM, the warmest it ever reached during the event was 6 degrees.  We also braved a lodge without heading in some rooms and a relocation to another building for those affected.
All players gathered in the restaurant for lunch and the players' meeting early Saturday afternoon and we were on the course by 1:45pm.  It's quite an experience to stand at the top of a hill with absolutely no visibility to the basket and "throw and hope!"  A few discs were lost that way!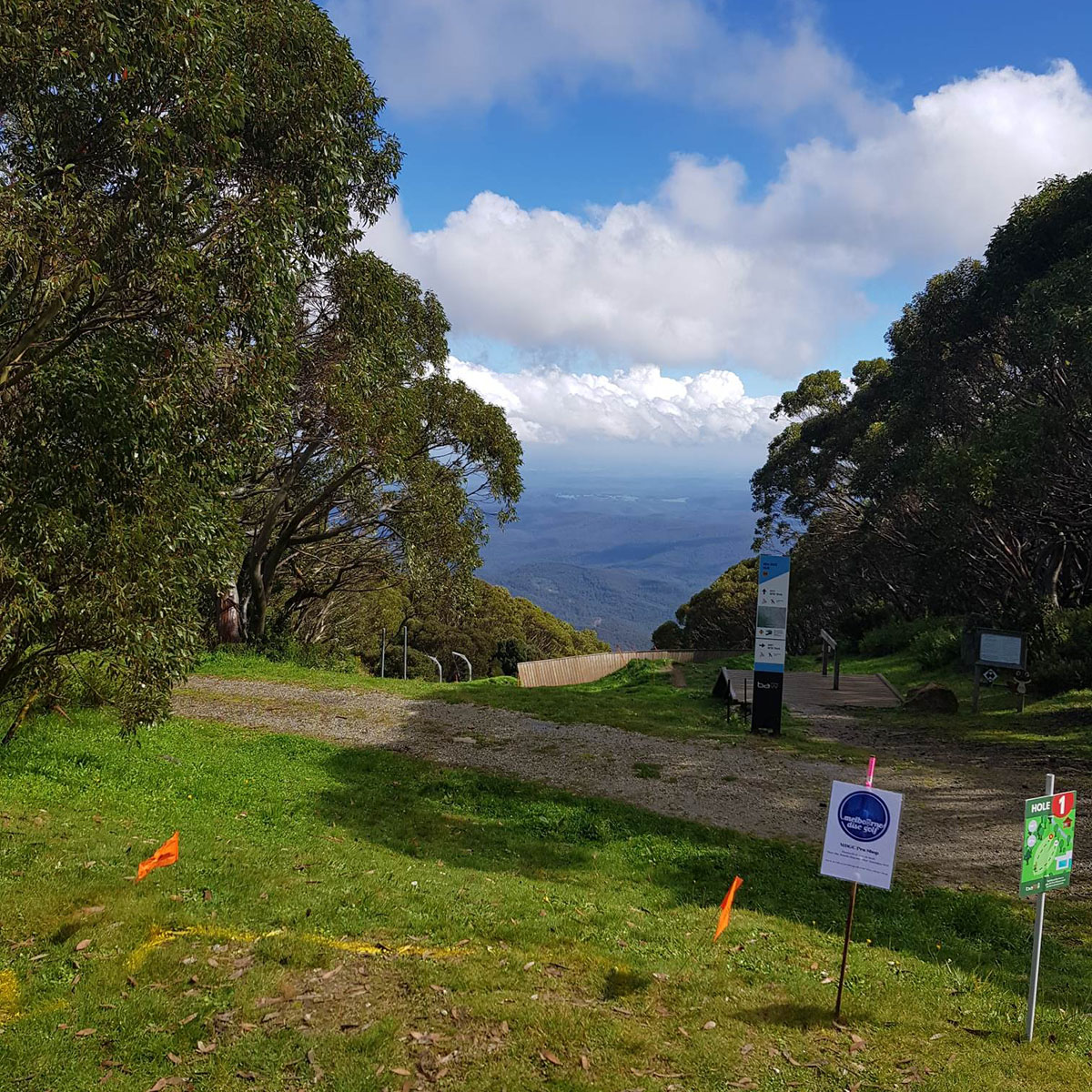 5 minutes later!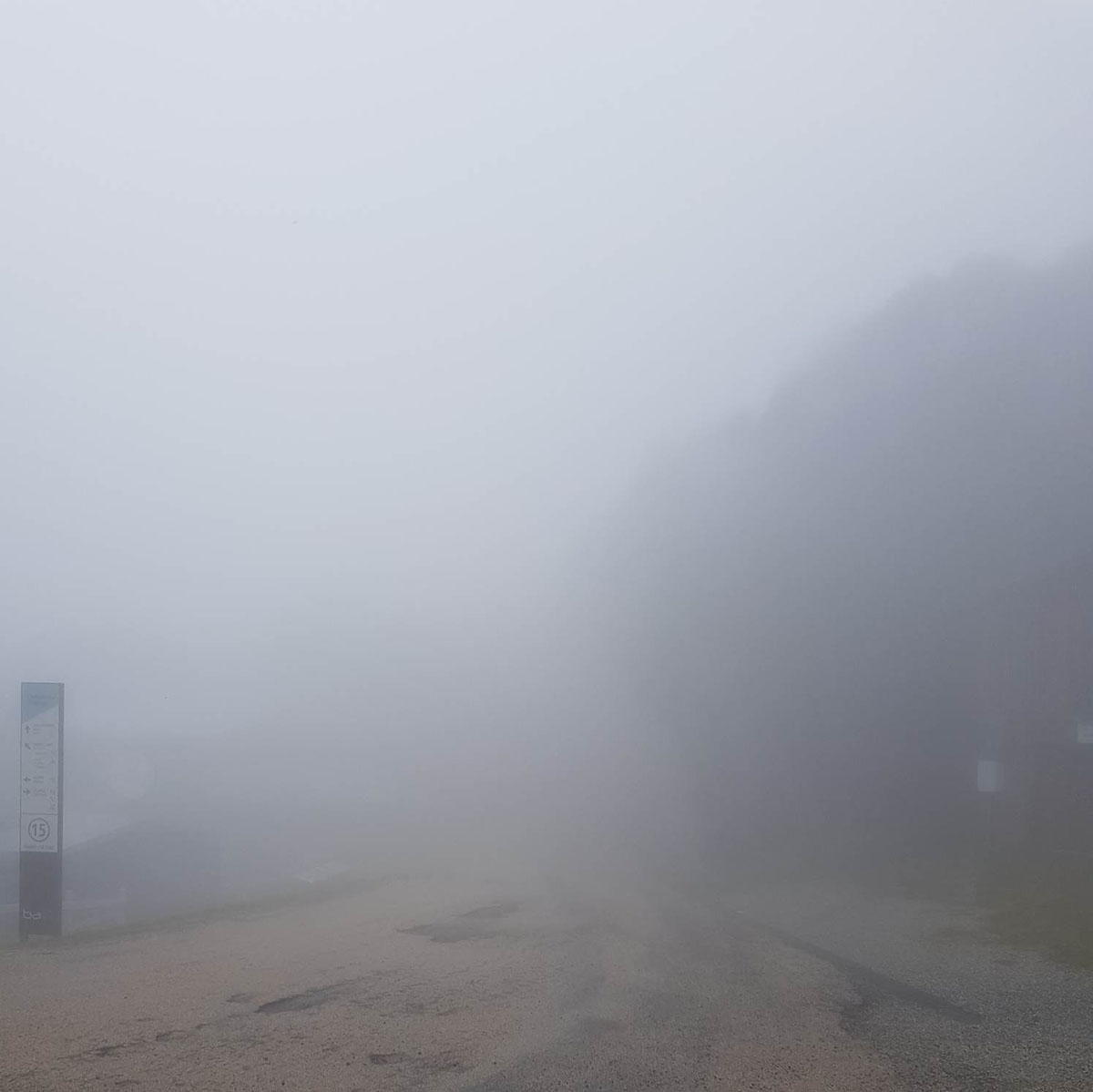 Could someone please direct me to hole one?


Scoring honours on the opening round went to Oscar Fehlberg (-4) and Cassie Sweeten (-3) – 960 and 950-rated rounds respectively.  In the second round (Sunday morning), the MPO players took over with -8 to Dylan Feldman (974 rated) and -6 to Tim Bohan (951).  Of interest was that (according to the PDGA statistics), the Sunday round was around 30 ratings points easier than Saturday – we're not entirely convinced that the players would agree!

Click on the thumbnails below to see full size images:

Congratulations to division winners: MPO: Dylan Feldman (-9), FPO: Cassie Sweeten (-3), MA1: Oscar Fehlberg (-9), MA2: Anthony Magen (+4) won three-way tie play-off, MA4: Alex Grivas (+19), MA40: Chris Hart (-1), MA50: Carey Edwards (-1)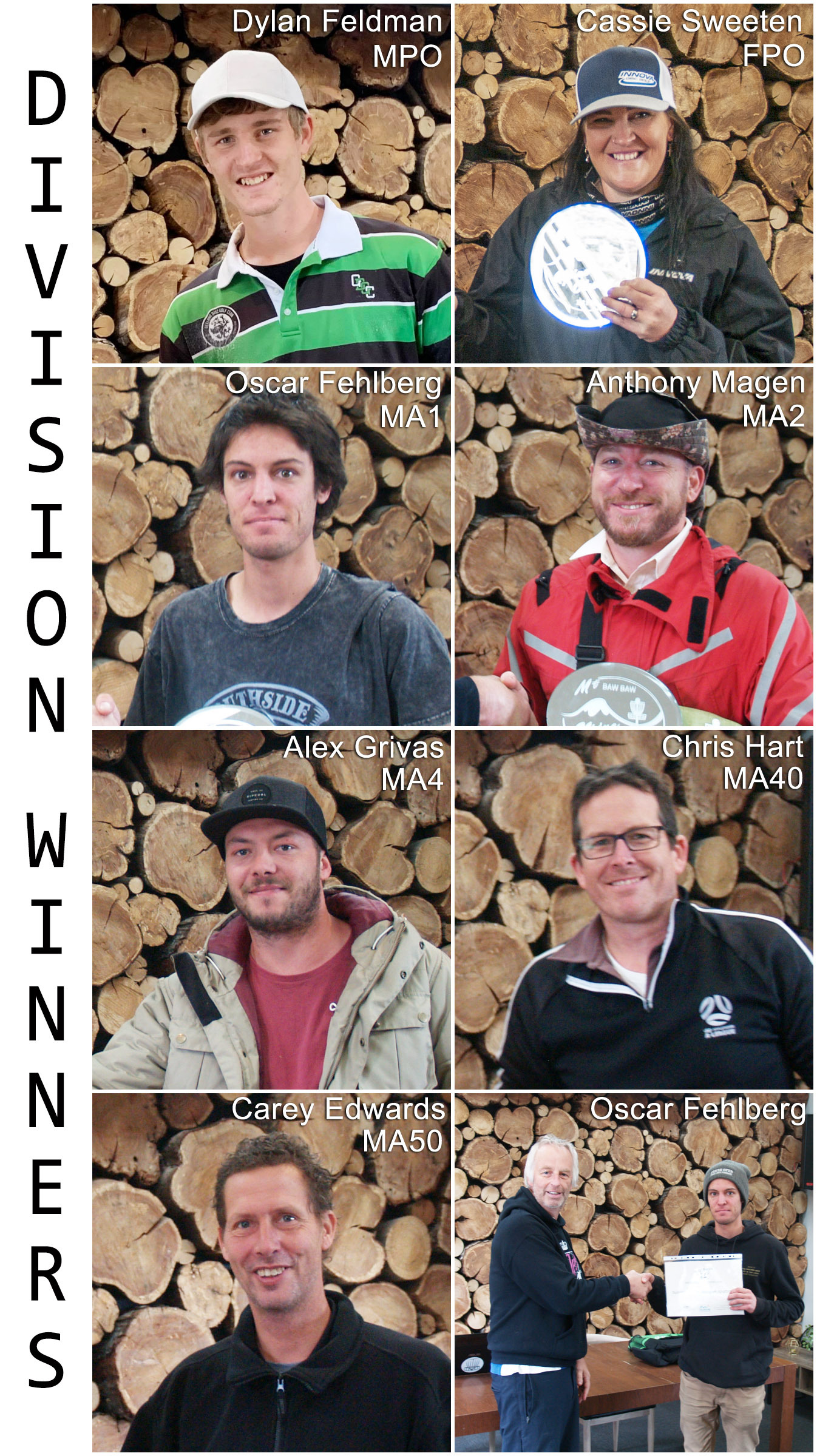 In addition, the winner of each category competed for a special prize – 2 nights summer accommodation in the Baw Baw Resort's best rooms, valued at over $400.  All seven division winners shot from a platform above the restaurant outdoor seating area and attempted a CTP to a basket that was completely invisible to them.  This was won by Oscar Fehlberg, with Chris Hart coming second and winning the newly released RPM backpack.
All players received a custom-stamped event disc (a Kotuku, thanks to RPM discs) and a 1-day lift pass, courtesy of the Baw Baw Resort.
Our thanks to everyone who came to the event – it's at least a 2-hour drive.  We had players from Geelong, Melbourne, Ballan and Venus Bay – site of one of the newest courses in Victoria.
Thanks also to our generous sponsors;
Mt Baw Baw Alpine Resort, RPM Discs, Melbourne Disc Golf pro shop, Bergs Bags, Disc Golf Dilly Bags, JAB Project Design Management, Southside Disc Golf, Women's Global Event (Geelong Disc Golf), Emma Winkworth, Paul Arden and Christopher Ware.
— David Heath, Tournament Director.
Photos by David Heath, Emma Winkworth, Jacob Cruden, Cassie Sweetten, Carey Edwards (and maybe a couple of others)