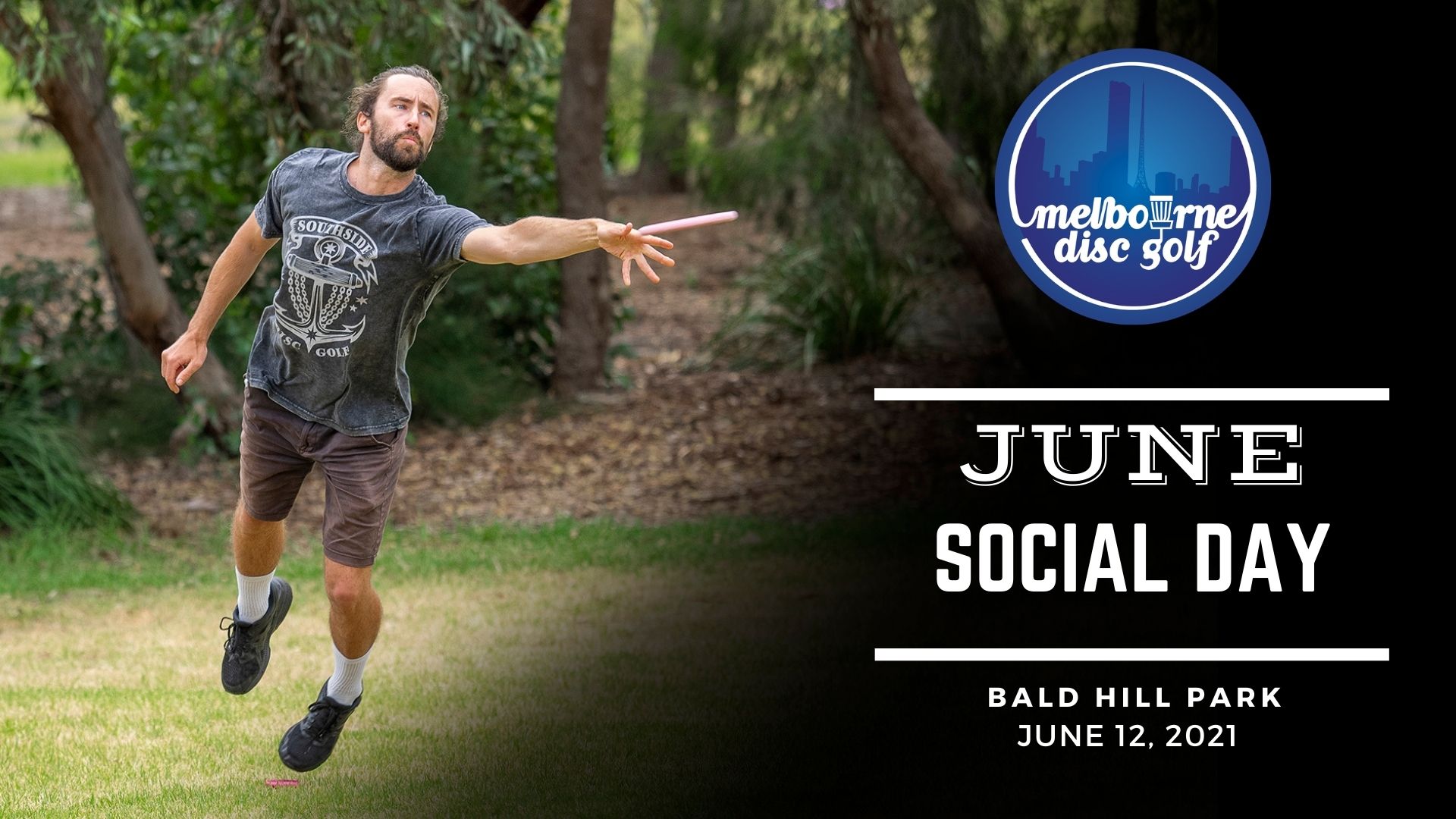 June Social Disc Golf Day, Bald Hill Park
Our next Social League Day will be at Bald Hill Park in Clarinda on Saturday 12th June.
New players are always welcome and encouraged to attend.  These social disc golf days are a great opportunity to meet other disc golfers and to pick up a few tips from our club members.  We love sharing our passion for the game with others.
As usual, there will be two rounds. You are welcome to register for either morning or afternoon, or if you like, both!
Free for members.  $10.00 for non-members.  If this is your first time at one of our social disc golf days, you play your first round free!
8:45 – 9:15
Registration
Please register plus hand in tags at event headquarters
9:15 – 9:20
Players meeting
All players should be in attendance unless otherwise directed
9:30 –
Round one tee off
Tee off from allocated holes
12:00 Lunch
1:00pm –
Round two tee off
Tee off from allocated holes
UPDATE:
The Bald Hill social day on Saturday will go ahead with the following restrictions.
No-one living more than 25km from the course may play . https://2kmfromhome.com/10km?fbclid=IwAR0XDZ1-1z5CsUMVps2cUYYlkotBl42sb8io9vjUpYOxFzSCZ3GzsFpUtdE
Groups will be announced around 7:30pm on Friday evening.
Players must pass by the carpark and scan the contract tracing QR code which David will have, before moving promptly to their starting hole
David will have a box of previously ordered pro-shop discs for players to collect, but the full store obviously cannot be available
We cannot congregate
Maintain 1.5m distance at all times on the course
Collect only your own disc from the basket
Masks must be worn
Normal rules will apply, there's no need for a players' meeting
CTB will be hole 4 and will last for both rounds
 Player's rewards and prizes will probably have to wait until after the event.  
Hourly Schedule
May League Day, Bald Hill Park
8:45

-

9:15

Registration

Please register plus hand in tags at event headquarters
9:15

-

9:20

Players meeting

All players should be in attendance unless otherwise directed
9:30

-

Round one tee off

Tee off from allocated holes
1:00pm

-

Round two tee off

Tee off from allocated holes
Next Event
Date

Sat062021

Time

8:45 am - 4:30 pm