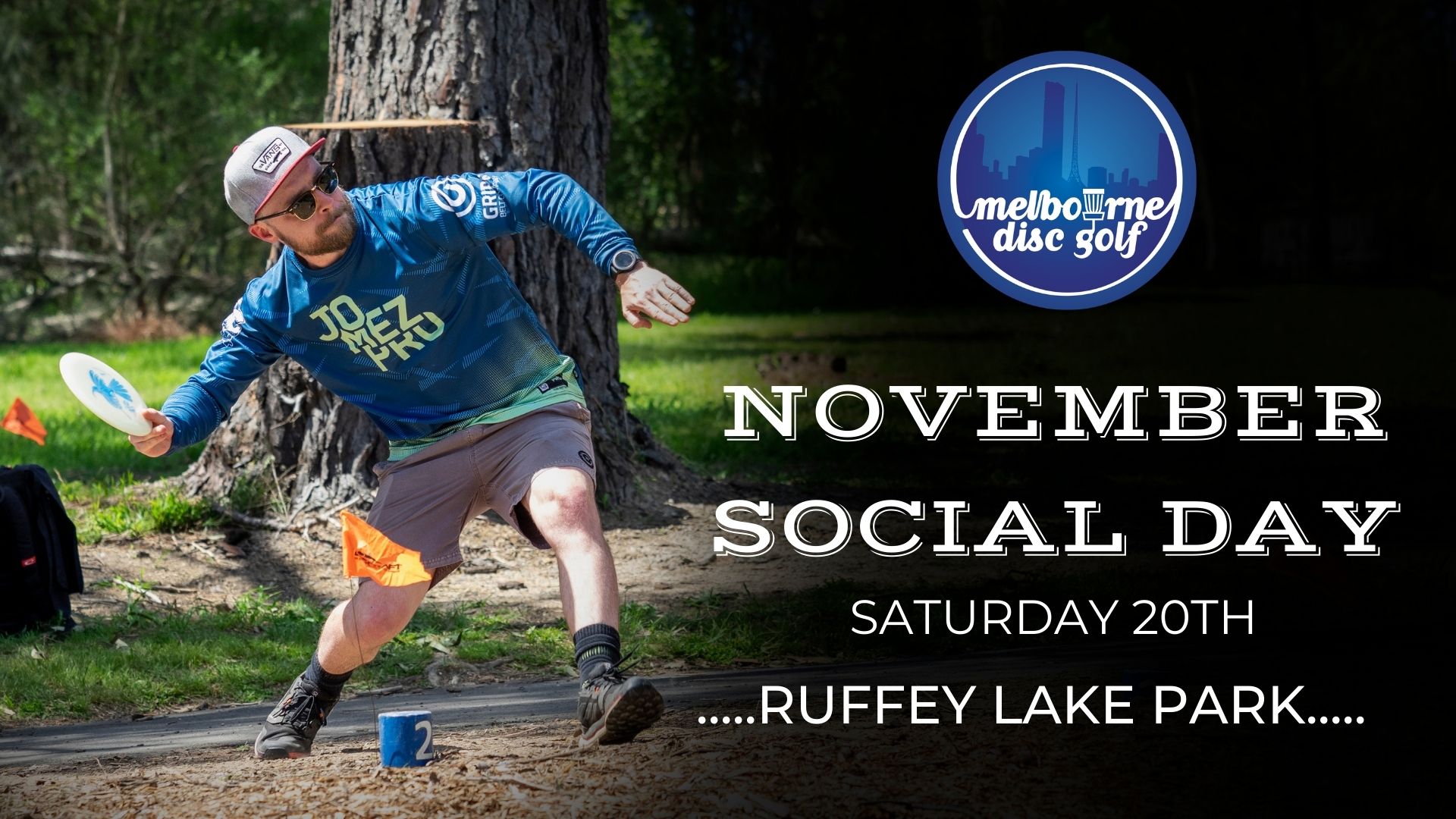 November Social Disc Golf Day, Ruffey Lake Park
Our November Social Disc Golf Day at Ruffey Lake Park, Doncaster  will be on 20th November 2021.
New players are always welcome and encouraged to attend. These social days are a great opportunity to meet other disc golfers, learn more about play and to pick up a few tips from our club members.
As usual, there will be two rounds. You are welcome to register for either morning or afternoon, or if you like, both!
We will also be hosting a free clinic during the lunch break between 12:00 noon and 1:00pm.
Free for members. $10 for non-members. First time players play their first round free and loan discs are available!
Register here for the morning round
Register here for the afternoon round
8:45 – 9:15
Registration
Please register plus hand in tags at event headquarters
9:15 – 9:20
Players meeting
All players should be in attendance unless otherwise directed
9:30 –
Round one tee off
Tee off from allocated holes
12:00 Lunch ($2.00 sausage sizzle) plus free disc golf clinic
1:15pm –
Round two tee off
Tee off from allocated holes
Hourly Schedule
May Social Day, Ruffey Lake Park
8:45

-

9:15

Registration

Please register plus hand in tags at event headquarters
9:15

-

9:20

Players meeting

All players should be in attendance unless otherwise directed
9:30

Round one tee off

Tee off from allocated holes
12:00

-

12:45

Lunch plus free clinic

Sausage sizzle $2.00) plus a free clinic. All welcome
1:15pm

Round two tee off

Tee off from allocated holes