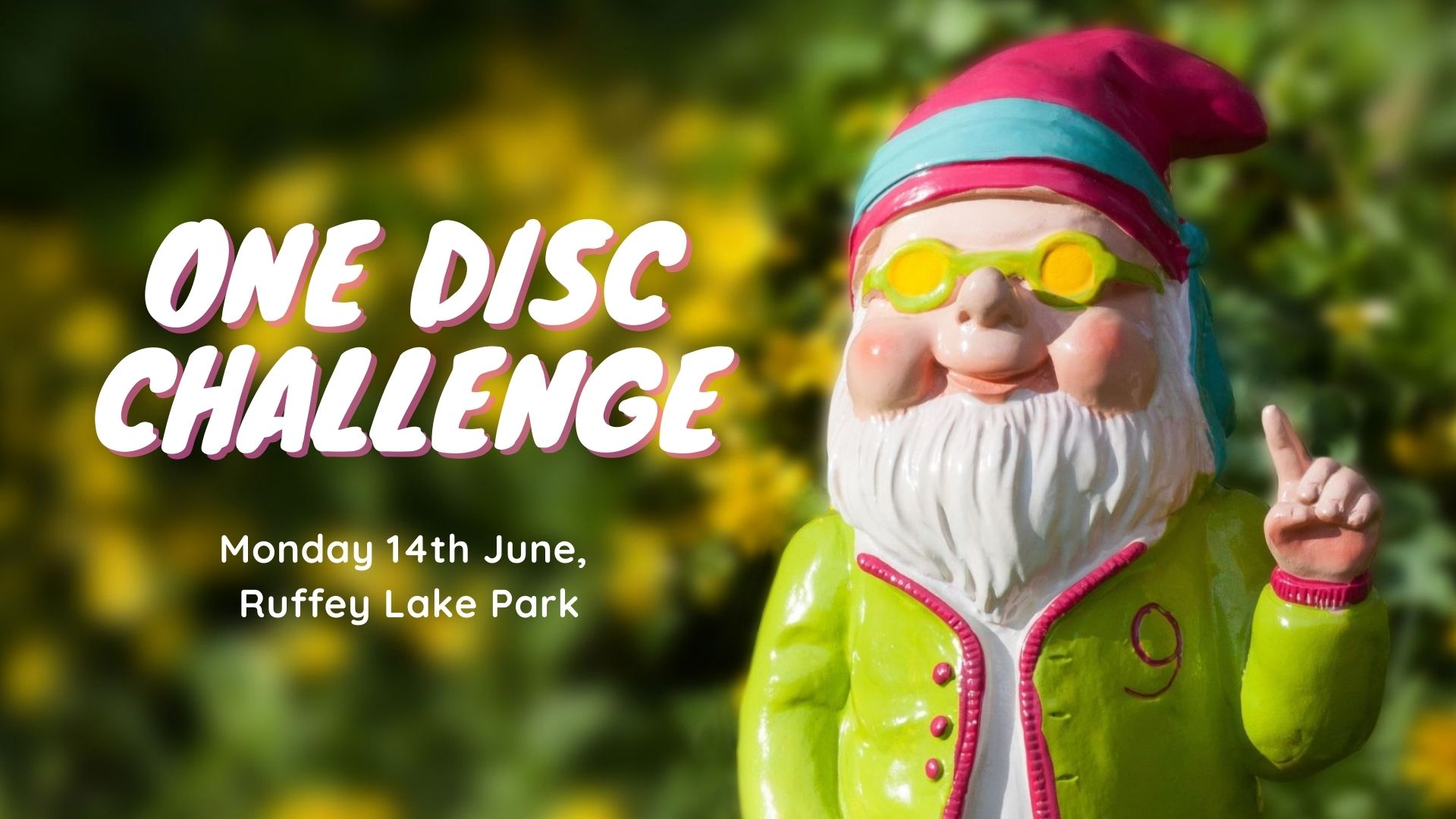 One Disc Challenge
Leave your bag in the car.  All you need for this event is one self-chosen disc and a mini. Yes, just one!  That is all you are allowed.
The event, on the Queen's Birthday holiday Monday June 14th, will be two rounds of the standard course at Ruffey Lake Park.
09:30 – players' meeting
10:00 – tee off round 1
12:15 – lunch.  Not provided.  Please byo.
13:00 – players' update
13:30 – tee off round 2
Fee – $15
Note that anyone may change discs at the lunch break.
Hourly Schedule
Registration
9:00 am

Register

payment may be made on the day
9:30

Players meeting
10:00

Tee off, round one
12:15

Lunch

Sausage sizzle. (if covid restrictions allow) $2.00
13:00

Players update
13:30

Tee off, round two