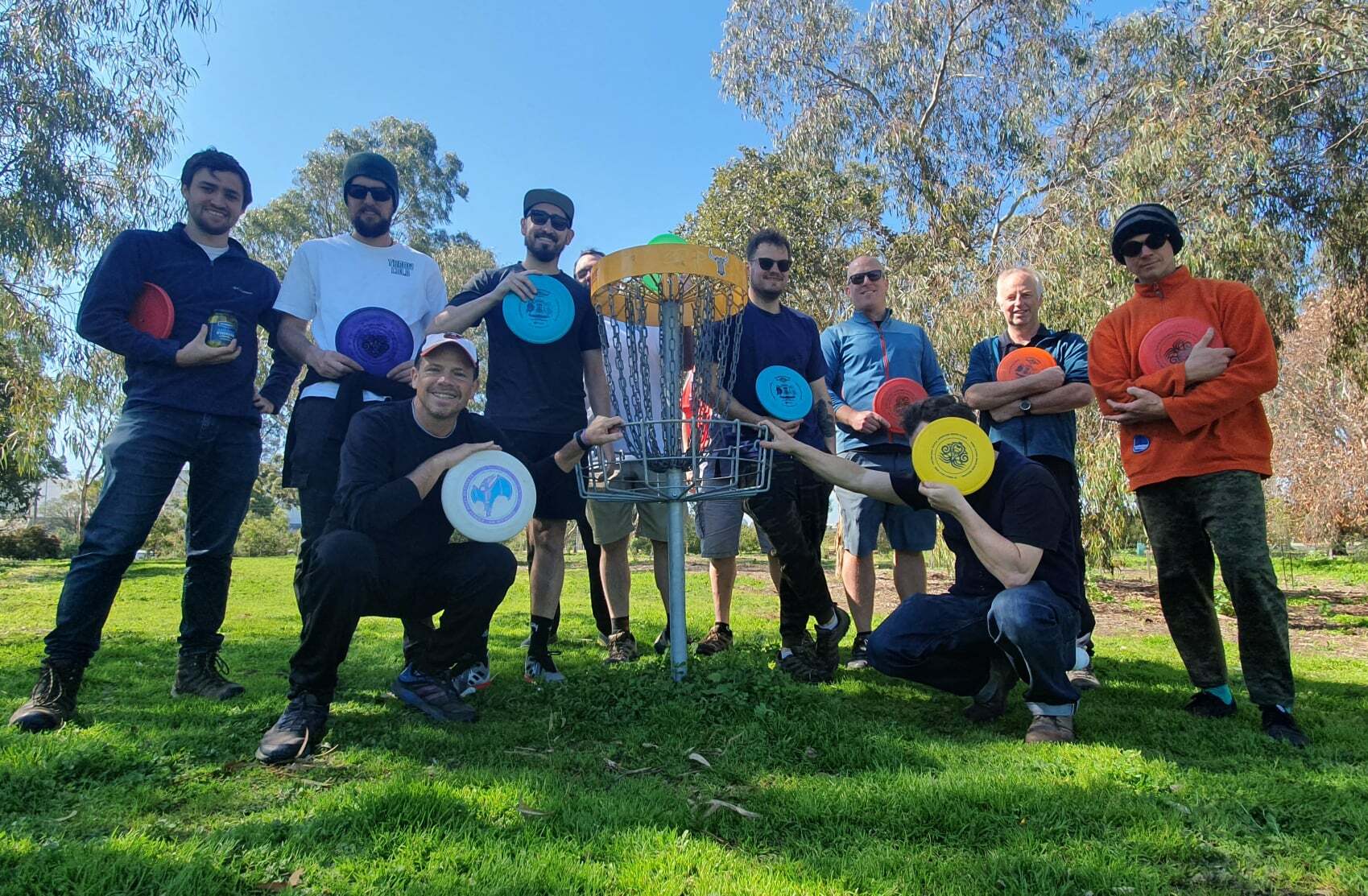 Te Moko Gone Loco + MDGC Season Wrap Up
This is a casual and fun event where we'll put the discs down and test our frisbee skills on the course. Te Moko's are a super class disc made by RPM that are similar to Utra Stars, but more stable and better suited to a disc golfers extreme power. They're great for catch and a variety of other frisbee disciplines like MTA. Portal Disc Sports are sponsoring this event with a $25 voucher to first place and a TEMOKOPICKUP code allowing you to buy a Te Moko (and any other discs) from their online store and pick it up free of shipping on the day.
The MDGC will also be wrapping up the social day season with presentations for the social day winners, a shared lunch and casual round in the afternoon. The full schedule of events can be found below.
Price:
Free
Where/When:
Ruffey Lake
December 10th, 9.30am players meeting
Event format:
Points based. Most points wins.
How to earn points:
– 9 holes of disc golf (top 4 handicapped scores get points 4, 3, 2, 1)*
– Longest throw in (3 pts)**
– 2 CTPs (holes 1 and 8 for 2 pts each)
– Longest drive (holes 3 and 7 for 2 points each)
– MTA – Max time aloft (2 points)***
* Course will be slightly modified/shortened
** Players will need to "step out" any throw in they think could win
*** MTA comp will be held before the round starts
– Cards of 5 players will be allowed if needed for the 9 hole course, or maybe additional holes. (45 players total).
– Super class discs like Ultra Stars, Zephyrs and Fastbacks will be allowed if you really, really don't want to buy a Te Moko (not sure why, they're super fun!)
Prizes:
1st – $25 Portal voucher + Fehlbergs Pickles
2nd – Fehlbergs Pickles
Last – Fehlbergs Jalapeños
Full Schedule and details.
Te Moko Gone Loco. 9:00-11:30.

9:00 – 9:30 Check in and disc collection (if required) from Portal.
9:30 Player's meeting.
10:00 tee time.
11:00 – 11:30. Novelty events(s) including MTA (Most Time Aloft).

Shared lunch and swap meet. 11:30 – 12:30

Shared lunch.

MDGC will be providing some yummy food which will probably include pulled pork sliders and Jalapeno Poppers.
It would be great if others could bring a salad, treats or other dishes to share.
If you have any special dietary requirements please bring something to suit.
We will have a couple of eskies with ice available for food and drink if required.

Swap meet. If you have disc golf merch for sale or to swap then please bring it with you for the swap meet. This invitation goes out to all players and/or disc golf merchandise suppliers such as Portal, Bergs Bags, Bespoke Disc Golf and JAB 3D (Yes. there will be some Glow Rollers available).

Presentation of end of year prizes. 1-1:30

The winners are listed here.
Anyone who is not able to make presentation will be sent their prizes electronically on the 11th. That will give you plenty of time to put it towards the 2023 Early Bird registration.

Summer Social Series round 1. 1:30-3:30.

This will be an all-in bag tag challenge for those who have them.
Both of the disc golf events have a limited number of spaces available so please register soon. This will also give us an idea of numbers for lunch.