62 Coleman Rd, Wantirna Sth
Lewis Park Disc Golf course was installed in January 2021.  The course is best accessed from Coleman Dr, Wantirna Sth.  It features six baskets with 12 grass tees, all clearly sign-posted.  This is a great course for beginners and a fun challenge for experienced players with opportunities to incorporate skill shots to take 'shortcuts' and clear fairways on the longest (127m) hole to practice your distance driving.  Be warned though, the bush areas are quite dense and some areas have blackberries and thistles so be careful not to lose your discs.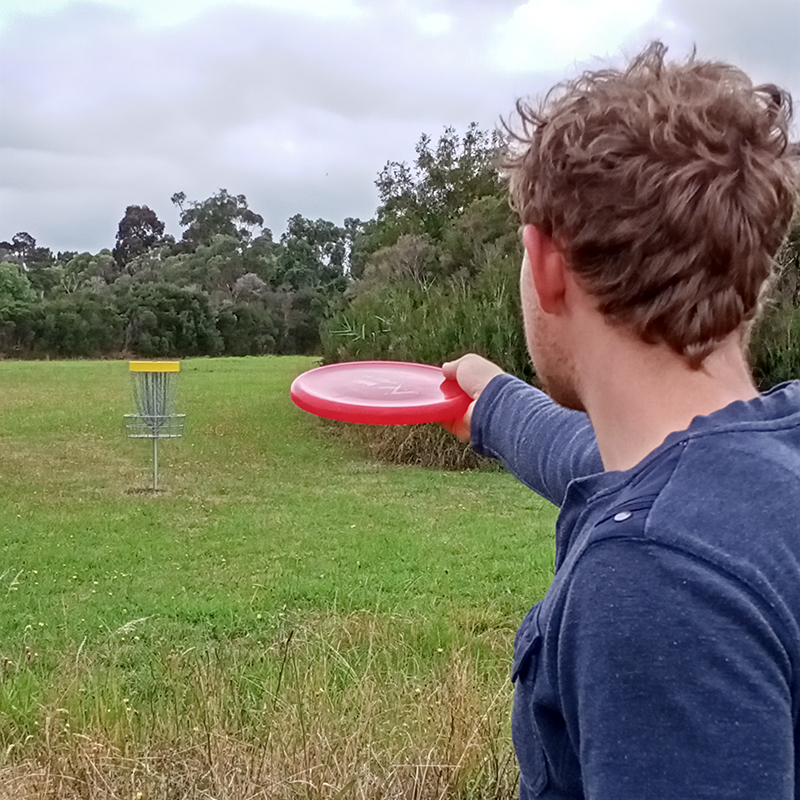 A course map is located near hole one.  Here you will also find a practice basket.
Getting There
If travelling by car, access the course from 62 Coleman Rd.  There is a small carpark near the playground.
If travelling by public transport (from the city), travel by train on the Waverley line to Glen Waverley.  From here catch the 737 bus.  This route travels along Coleman Rd and the nearest bus stop is just a short walk from the course.
As always, exact timetable and map details are available from the Public Transport web site https://www.ptv.vic.gov.au/