Every great sportsperson will tell you that winning does not come easily.  The countless hours of training, the development of skills and the maintenance of both physical and mental fitness are all contributors.  Whilst the past 12 months have been a difficult time for many, especially those of us who have not been able to compete in the sport we love due to COVID 19 restrictions, there are a few who have taken every opportunity to hone those skills and to prepare in anticipation of the next big tournament.
Backyard putting competitions, lone field practice and informal, 'friendly' competition in small groups have kept disc golfers sustained and for some have been an opportunity to build on greatness.
We have seen disc golfers who were brand-new to the sport just 18 months ago, now competing among the best in advanced divisions and winning!
Just last weekend a group of thirteen Melbourne Disc Golf Club's finest travelled to Poimena in Tasmania, one of Australia's toughest courses, war paint on and ready to tackle the mountain.  For most, it was the first opportunity in almost a year to compete out-of-state in an Australian Disc Golf tour event and to put all refined skills to use.
Whilst these events are largely social and a chance to catch up with 'disc golf family' from around Australia and across the pond, let there be no secret that we are also competitive.  We all want to come home with a win.
Our MDGC golfers did us proud last weekend.  Darren-Stace Smith fought hard over the weekend, coming away with the win in Men's Open, with our own Chris Ronalds second.
The battle was fierce!  After the first round, Chris Ronalds and Ryan Budge took the lead with Darren trailing by 5 shots in 5th position.   Darren obviously just needed a little time to warm up because he came back in round 2 with a 1014 rated round, making up the difference and finishing the day in equal first position with Chris.
By the end of the third round, Darren had managed to gain a few shots.  He was 3 ahead of Ryan Budge and 5 ahead of both Chris and Tim Bohan.  It was a close race in the final 9 but Darren managed to hold onto his lead and Chris managed to claw himself back to take second place.  Well done Daz and Chris.  Cam Ford who also competed in the MPO division took out 8th place.
In MA1, Allen Brunsting finished equal 3rd with Jacob Cruden, equal 5th and Pat Utri in 7th.
Carey Edwards and Jeff Brunsting took 1st and 2nd in the MA50 division.  Another great achievement for MDGC and a reflection of the many hours of lock-down practice and dediction to the sport while Emma Winkworth was 2nd in the Woman's Advanced.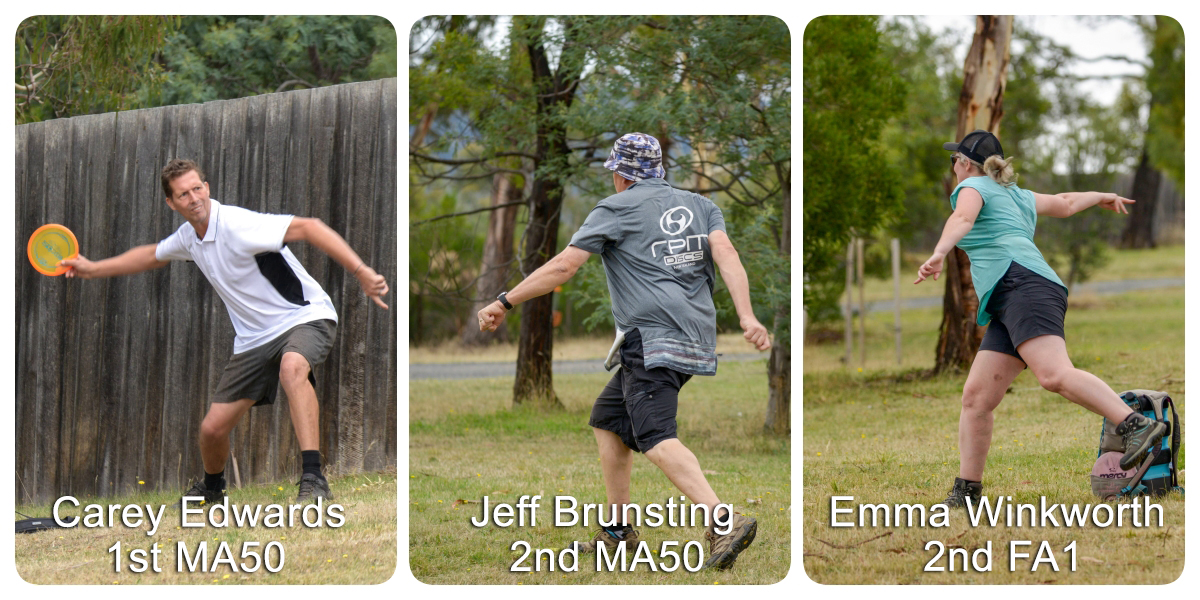 In MA2, Anthony Magen was 6th and Shaun Freeman 16th in a packed division.
Finally, in MA4, Victor Sitnikow came 2nd and Doug Landinguin achieved a very creditable 4th place.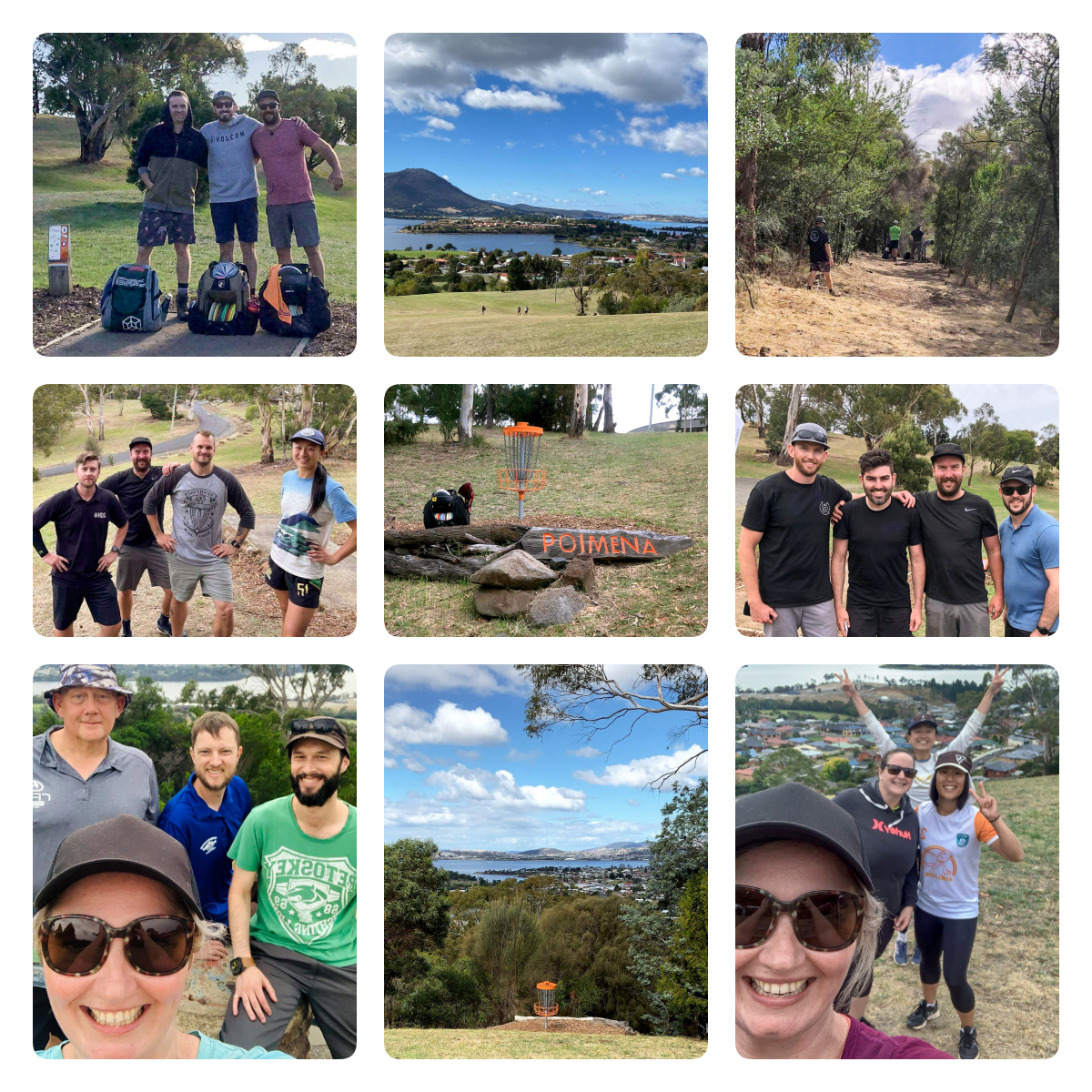 Congratulations to all who competed and particularly those who took podium places at Poimena.  We look forward to seeing more greatness from our MDGC club members as the year progresses.
Visit the PDGA event page to see full results from the Two Heads Open
Photos by Francois Fourie, Chris Wright, Emma Winkworth, Darren-Stace Smith and Patrick Utri.