MDGC
Melbourne Disc Golf Club
Melbourne Disc Golf Club is managed by a voluntary committee and is made up of annual fee-paying members.  Membership is open to all ages and abilities, with current members ranging in age from 9 – 70 'something'.
Whilst some members prefer to simply play socially, in our monthly social disc golf days or local events, others tour Australia and even overseas, competing in tournaments.  In recent years, members of our club have competed in state championships, National Championships, US Disc Golf Championships and World Championships!
Come and Try Sessions
MDGC is holding Social days at three courses on alternating weekends so the dates and times of our come try sessions are changing. Please refer to our FB page or event calendar for the next session. Community members of all ages and abilities, prospective Club members, and/or new members are welcome to 'Come and Try' the sport (completely free of charge) under the guidance of experienced Club members and players, and with equipment loans.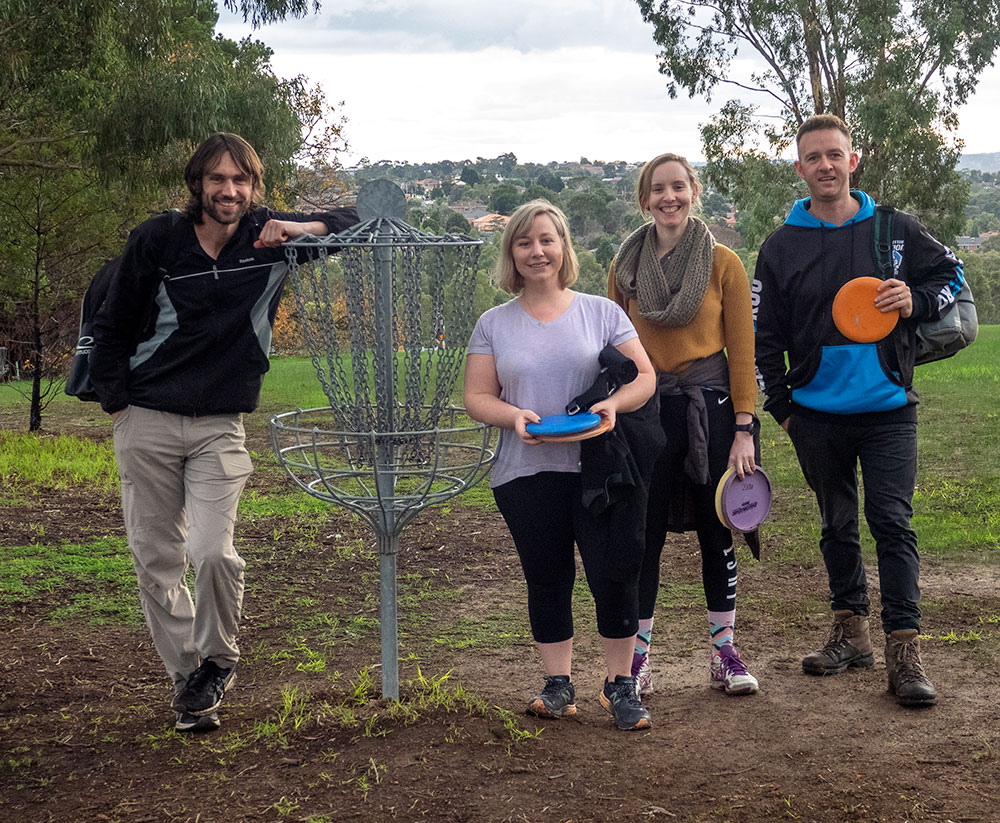 Social League Days
The MDGC holds three monthly Social Disc Golf Days on the 1st, 2nd and 3rd, full weekends of the month along with separate women's competitions. We play at Stony Creek, Bald Hill Park and Ruffey Lake Park.  Please refer to our Events Calendar. 
Members play for free, and non-members are more than welcome to enter into the competition (first competition round is free!) and can borrow equipment as required. Come along and find out why disc golf is one of the fastest growing sports in the world!
We encourage new players of all ages and abilities to attend these social days.  They are a great way to meet other disc golfers and to develop your skills.
Tournaments and Special Events
MDGC also collaborates with other disc golf clubs to organise and promote special events and tournaments each year.  These events include the Victorian Disc Golf Open, Melbourne Cup, The Kingston City Classic, Frost Toss, The Mt Baw Baw Alpine Disc Golf Classic and more.   Check out our events calendar for upcoming tournaments and special events.
Tournaments are organised with divisions of play to suit all levels of play including exclusive junior, novice and women's divisions.  Professional men and women disc golfers battle for top position and prize money.
Some of our larger events attract disc golfers and media from interstate and overseas.  They are exciting events, whether you are a competitor, volunteer or a spectator in the gallery.
Victorian Members may opt to compete in the Victorian Tour, accumulating points for tournaments played within the state throughout the year.
Australian tour points are also earned by all golfers competing in sanctioned events throughout Australia.  In 2021, events are planned for all states and territories.  Check out Australian Disc Golf for an up-to-date list of upcoming events and to view the tour leaderboard.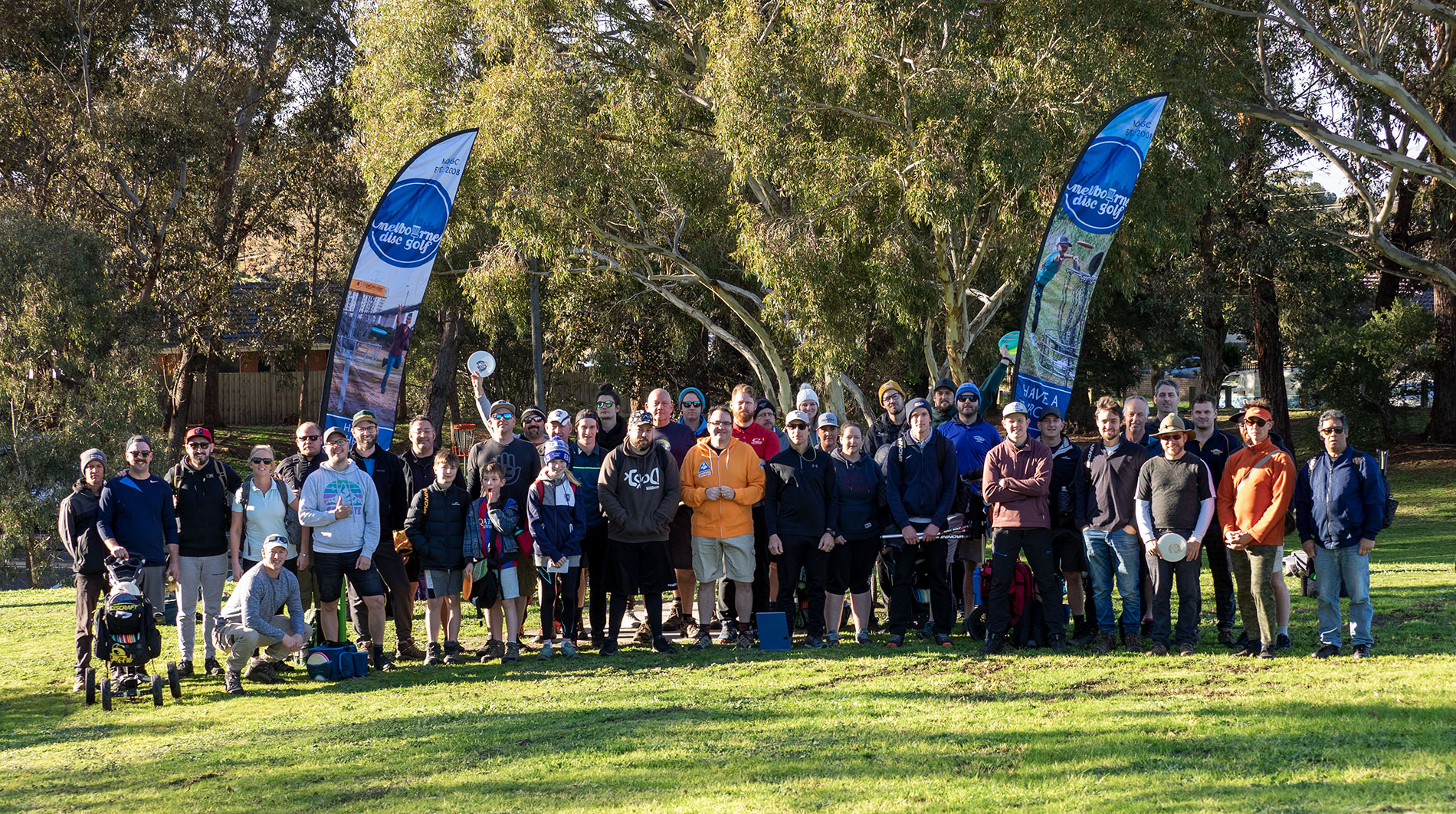 Our Sponsors
The Melbourne Disc Golf Club wouldn't exist without our sponsors.  They help make tournaments and our many initiatives a reality. In turn, their businesses get direct exposure to our passionate club members.  If you are interested in becoming a MDGC sponsor, please email us at info@melbournediscgolf.com