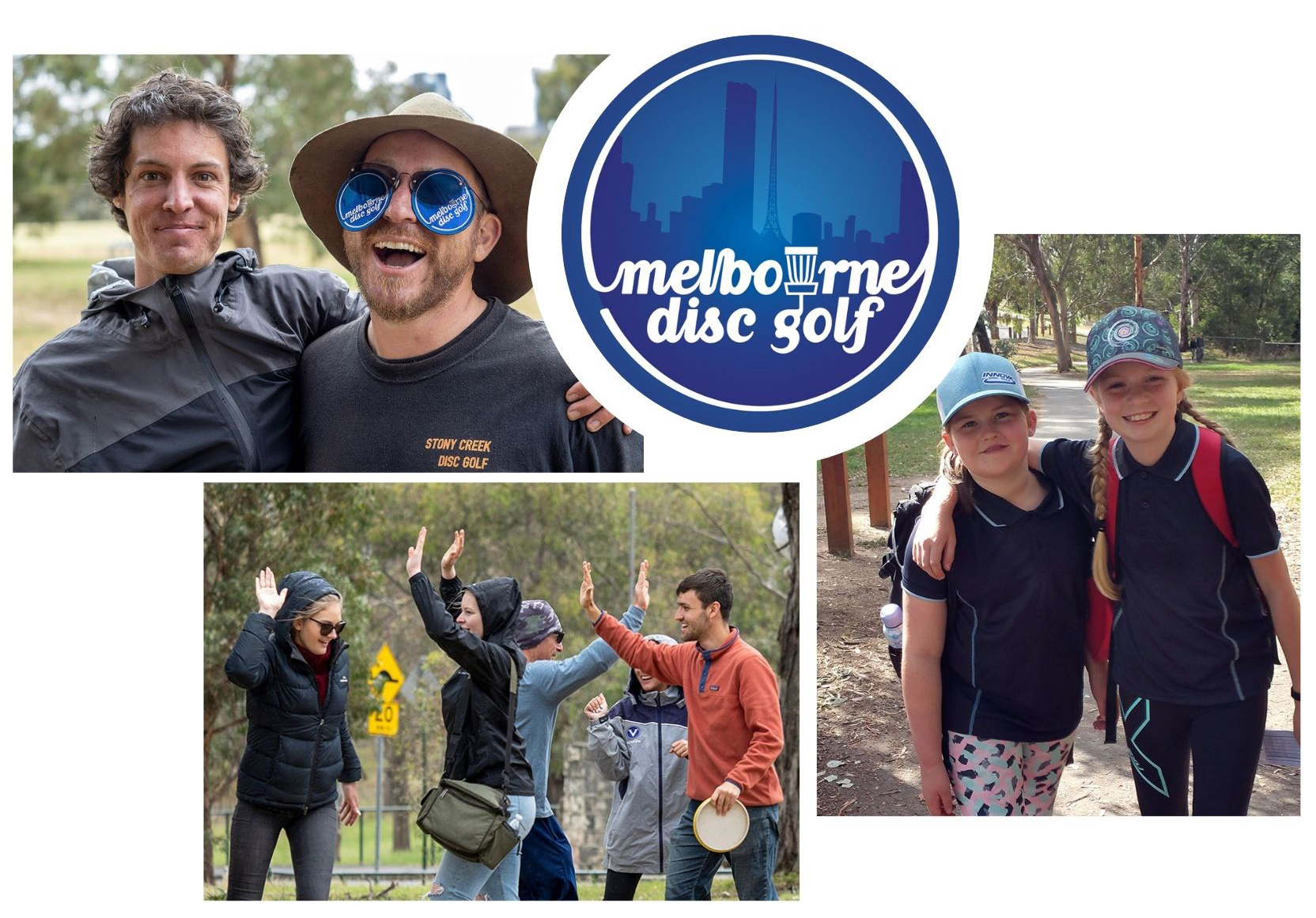 Joining Melbourne Disc Golf Club Is Your Ticket to Dozens Of Events Throughout the Year
Melbourne Disc Golf Club Memberships are great value for money and support the ongoing growth of disc golf across Melbourne.
Membership to the Club is available in two categories (Junior and Adult), open to the public and comes with a variety of inclusions as outlined below.  You don't need to be an experienced player, we highly encourage beginners to become a MDGC member as a great way to learn the sport and build your skills in a friendly and supportive environment.
Standard Adult membership
Memberships can be purchased online from our proshop or via direct debit to the clubs bank account (details below)
We highly encourage people to take advantage of our Early Bird membership deals to receive 20% off of their membership for the upcoming year. That promotion usually runs from mid-October to December 31st. We also run a discount on memberships after the mid-way point in the year.
Memberships include free entry into all Social Days and the CTB (closest to the Basket) and Bag Tag challenge. The Club also hosts multiple special events throughout the year which are only open to members. The Ace pool is an extra fee.  You can get involved with this by Joining the Ace Club.
Standard Junior membership
Memberships can be purchased online from our proshop, or using direct transfer to our bank account using the details at the bottom of this page.
The membership includes free entry into all Social Days and the CTP (closest to the pin) and Bag Tag challenge. Bag tags to be issued at your first social day as a member. The Ace pool is an extra fee.  You can get involved with this by joining the Ace Club.
2024 incentive item for new (first time) members.
Melbourne Eagles branded disc.
DIRECT DEPOSIT:  Make payment to;
ACCOUNT NAME:  MELBOURNE DISC GOLF CLUB
BSB:  633-000
ACCOUNT NUMBER:  180067670
REFERENCE:  USE "MDGC MEMB YOUR NAME"
Membership FAQ
What will I get for my Membership?
Your membership will include:
For new, 1st time, members the current incentive item is:

New Melbourne Eagles branded disc.

For new and returning members

Numbered Bag Tag (To be distributed at your first league day)
Free entry to social days  at Bald Hill, Ruffey Lake and Stony Creek as well as the end of the year Club Championships.  Over 30 competitions in total.
Ability to play in multiple members only events held throughout the year.
Insurance coverage at Social days
How do I become a member?
You can purchase your Membership online by clicking on the links above or you can simply come along to one of our league days and sign up on the day.
Who is eligible for membership?
Anyone, regardless of experience can become a member of MDGC.  We are a friendly, social and supportive club who welcome all with a passion for throwing frisbees.  Our members range in age from 9-60 'something'.  Disc golf is a great sport for people of all ages and abilities.
What types of Membership are offered?
We have two types of Membership;
Junior Membership:  For those under the age of 19 on the 1st January, 2023.
Full Membership: For adult players. (all ages welcome)
What will my contribution help the MDGC with?
Build a community of disc golf enthusiasts in the Greater Melbourne area
Cover the ongoing operating costs of the MDGC (League Days, social events, prizes, equipment, etc.)
Implement a grassroots campaign to advertise and bring awareness of disc golf to the Greater Melbourne community
Approach local governments to achieve the installation of a permanent disc golf course in Melbourne
Can I 'try' before I buy?
Prospective members are more than welcome to join in for a complimentary first time free at club Social Days. Normal casual social (league) day rounds are $5. (payable by PayPal or Direct Debit). We have equipment you can borrow, and expert players on hand to support you. Come along and find out why disc golf is one of the fastest growing sports in the world!
For more information on joining the Melbourne Disc Golf Club, please feel free to contact us.