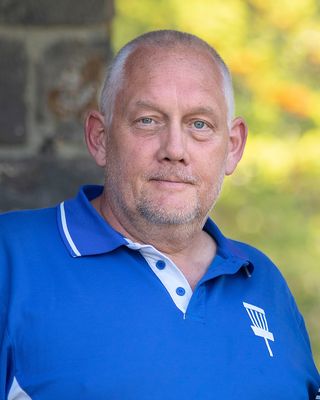 PRESIDENT – JEFF BRUNSTING
My name is Jeff. I am an American Ex-Pat who moved to Australia on a 5-year plan 32 years ago. It's a hard country to leave.
I'm a semi-retired, self-employed project manager/ engineer who enjoys spending time with the grand kids and playing as much disc golf as the lovely wife will allow.
I started throwing ultra-stars at trees and other objects in the late 70s' in Grand Rapids Michigan and saw the sport grow from this to throwing better discs at poles and finally to the modern version we enjoy today.
When I moved to Australia there was very little disc golf available. I had to get my fix every 3 or 4 years when we returned to the states for vacation. I did a search after returning from one of these adventures in 2012 and was very pleased to see there was a Melbourne Disc Golf Club and they were having a league day the next weekend and a tournament in 3 weeks.
I went to the league day with my sons and future son in law and met Dr Greg Bowers and crew. I
never looked back. It was the spark that entered my life at a point when I needed some joy. The
tournament turned out to be the Nationals at Drysdale in Geelong, so that was my first ever
tournament.
Now, I try to bring the joy that I found to as many people as possible. The Melbourne Disc Golf
Club has been a great platform to do just that.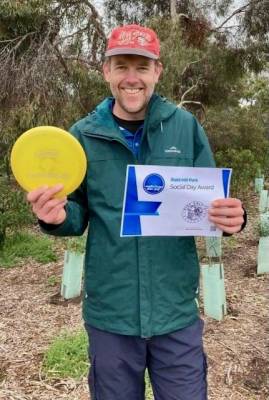 VICE PRESIDENT / DIRECTOR COURSE DEVELOPMENT
MIKE VAN der LINDEN
I'm married and have 2 teenage daughters. An engineer by training, I've spent most of my working life in corporate and operational management roles around the world. During Covid, I took a package and now have the time to get involved in all the things I never had time for in the past. I'm into volleyball, energy efficiency, gardening and currently house renovations … & lots of DG.
I first played disc golf in Houston with my family. Unfortunately, they weren't keen and have eye rolled at the thought of DG ever since. After returning to Australia during 2020, I discovered DG at Dinner Plain and then that Bald Hill was within 5kms of home. After catching the DG bug, I joined the MDGC Board in early 2022 and have predominantly focused on Social Day organisation, Course Development and Strategic Planning aspects.
I look forward to playing a part in the continued growth of disc golf in Melbourne
GAIL P LYNCH – SECRETARY
Home is Warn Marin (Western Port Bay) side of the Mornington Peninsula on the lands of the BoonWurrung people. Have a tiny house with a large indigenous garden and 3 rescue Whippets, a beautiful 6km beach where we walk, swim and play.
Now retired, I moved from business management and operation in the 80's to work in community and government organisations, predominantly community services management and development, across aged care, disability, community, volunteers etc. Best job = driving a forklift.
I was 'reborn' in 1976 when I first saw a disc (frisbee) floating through the air, was immediately hooked, and flying disc sports has been a major part of my life since. Travelling, organising, competing, friendships, fun, developing and growing, as a person, as a sport, as a community. Was a founding member of Australian Frisbee Association (now AFDA), represented Australia at 3 World Championships and was (way back) 3 x Australian Women's Champ.
Passions = inclusion, diversity, integrity, community.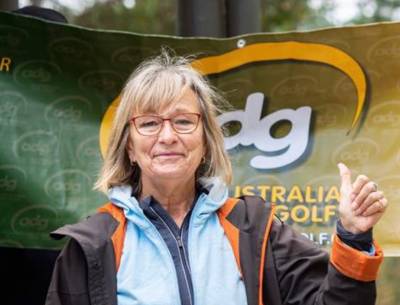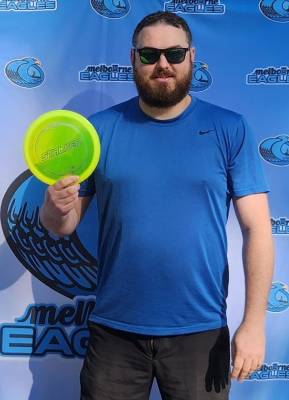 TREASURER – THOMAS MASON
Whilst studying, I was approached by a friend working for QBE Insurance who put my name forward as they needed people with Accounting backgrounds for assessing builder balance sheet risk. My time at QBE gave me my introduction to risk analysis which ultimately became an interest that has now run for over a decade.
I have several hobbies outside of work including basketball, music and golf. I was introduced to Disc Golf via YouTube just prior to COVID. My passion for golf far exceeded my ability and I enjoyed several content creators who played a high level before stumbling over a former Ultimate player and Frisbee trick shot artist who had a golfing channel.
His transition into Disc Golf fascinated me as I had no previous knowledge of the sport and COVID created a situation whereby I went down a rabbit hole of content. I ultimately bought my first 3 discs (Undertaker, Challenger and Zone), joined MDGC and got to compete in my first social day in March 2021. My passion for the sport has now surpassed most of my other hobbies given its ease of access, enjoyment and the community it has created.
DIRECTOR OF COMMUNICATIONS – ASHLEY WEIDNER
Over the last year, I have been really testing my partner's "I'm really glad you have a hobby" attitude towards Disc Golf. I enjoy finding the time to play in between directing live theatre, watching test cricket, and working as a staff trainer. When I'm not throwing discs into trees and over fences, I like spending time with my Lizard (HRH Prince Phillip II), and BenDeLa Cat, our kitten.
A friend took me to a social day one weekend in March, whilst all of our partners were on a girl's weekend away, and we were looking for something to do. We weren't quite sure what to expect, but after three holes we were hooked. Shortly after that, we had backpacks for our discs, too many discs to fit in those backpacks, and were travelling with those backpacks to play tournaments wherever we could find them.
I am proud to say I have watched all Disc Golf YouTube content that exists.
See you at Stony.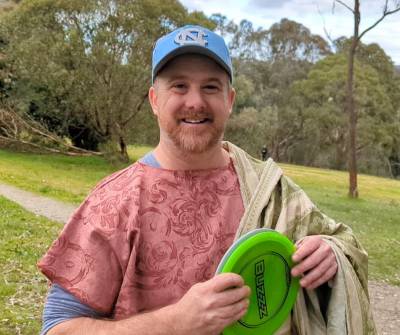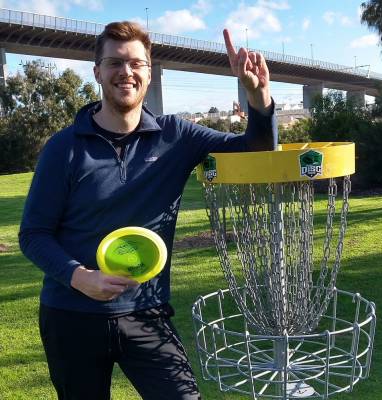 DIRECTOR OF COMPETITIONS – SAMUEL STOIA
My name is Sam, I'm an American who moved to Melbourne a little less than two years ago. I enjoy a smoky scotch, scenic hike, and executing the perfect Hyzer flip. To support my Disc Golf hobby, I work as a software developer. Discs ain't cheap.
I played a bit of recreational Ultimate in my teens, but stubbornly resisted Disc Golf despite having a brother and former roommate who played. I finally took up the sport during the pandemic after Jomez sneakily made its way into my YouTube feed. I moved to Australia in 2021 and quickly got more and more involved in the MDGC community. I found myself on the MDGC Board within a few months of my first Social Day.
DIRECTOR OF MEMBERSHIPS & VOLUNTEERS – EMMA WINKWORTH
I live in Geelong and discovered disc golf in 2015 at my local course, Barwon Valley. I can't say it was love at first sight but at some point I caught the bug and have remained attached ever since. I have been a long-standing member of the Melbourne Disc Golf Club and have always had a fondness for Ruffey Lake Park.
I really enjoy playing disc golf and see it as a fun and accessible activity for social and physical well-being. It is my happy place. I consider myself only as a social player, but you'll often see me at competitions across Victoria or travelling to some of the larger interstate events. I absolutely love being able to get away for weekends where I can immerse myself in the disc golf world. It is a great way to switch off, especially from my job which can be very demanding.
I work in a leadership role at a software consultancy, driving successful CRM implementation and enhancement projects for clients across a range of industries. This experience provides me with strengths in business strategy, systems, process and stakeholder management. These are all strengths that I believe will allow me to optimise the existing member and volunteer management systems of the club, as well as contribute to the clubs growth strategy.
I believe I can add value not only with my professional background but also with my knowledge of the sport as a player, and with that, having some insights into how and why things have evolved over the time that I have played. I am also very happy to be adding an additional female voice to the board, being able to represent our existing female players, but also aiming to develop ways to reach and include more women.
I am the type of person who sees value in constantly rethinking the way you do things in order to continue evolving. Challenge the status quo. But don't change just for the sake of changing – understand the reasons (pain points and goals) and make informed decisions from there. And above all, always have a vision for where you want to go, and ensure that it aligns with your values. This applies to work, personal life and disc golf.
See you on the course!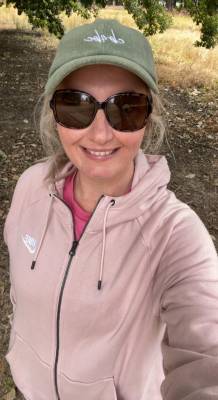 DIRECTOR OF RISK MANAGEMENT – SIMON FARRAR
I'm Simon, married with two teenage sons and living in Caulfield. I've always loved the outdoors and playing and watching sport, with golf (the ball-variety) and volleyball my main pursuits in earlier years, more recently distance running, including five marathons. Plus, I love my Richmond Tigers!
I discovered the Disc Golf courses at Dinner Plain and Bald Hill (my closest) in early 2020, both by chance. Loaner discs and then an overnight delivery of a Starter Disc Pack from Amazon had me on my way and I've never looked back. I love describing the sport to newbies, bystanders and friends who wonder what it's all about. Having worked for many years in risk management and occupational health and safety I'm keen to bring some of this experience to the MDGC as our club continues its strong growth.
BOARD ADVISOR – PAUL ARDEN
I am serving as Advisor to the Melbourne Disc Golf Club board and currently also serve as Director of Competitions for Australian Disc Golf (ADG) and Country Coordinator for the PDGA. I am a Computer Graphics Software Engineer by trade.
I was a founding member of both ADG and MDGC and have been playing Disc Golf since around 2004. I've been fortunate to be able to play extensively in Europe, Japan, and the USA (and of course Australia), including participating in five PDGA Worlds events. Disc Golf was popular during the 80s in Australia however by the time I discovered the sport it's footprint here had shrunk significantly with only a handful of players. This meant that back then if you wanted anything to happen you had to organise it yourself. As a result, I spent many of my starting years in Disc Golf running tournaments and helping develop some of the organisational structures that are still in place today.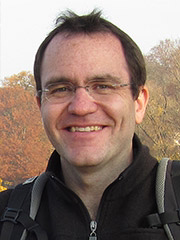 Melbourne Disc Golf club has been run since it's inception by dedicated, capable, and generous volunteers.
We acknowledge, remember, and thank those members for their invaluable contribution to growing the sport of Disc Golf in Melbourne, Australia, and beyond.