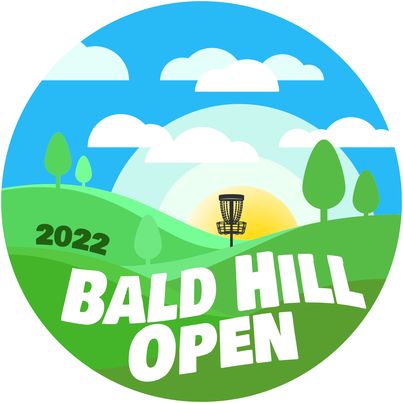 2022 Bald Hill Open
The Bald Hill Open is back!!
The second annual Bald Hill Open is coming to the Bald Hill Park in Clarinda Victoria on Saturday January 29, 2022. This event is proudly brought to you by the Melbourne Disc Golf Club.
The event will include three rounds of a 12 hole course at the beautiful Bald Hill Park Disc Golf Course. We will be bringing back some of the added holes that we have used in the past.
We will be playing with 5 people per card so the event is capped at 60 players.
This is the very first event on the brand-new Disc Golf Victoria Tour. We are very proud of this and plan to make it a shining example for the other 2022 events to follow.
We are also using this event to launch our Play It Forward 2 (The Sequel). You may be aware that in 2021 MDGC launched the Play It Forward program in partnership with RPM. We purchased over $3,000 worth of discs to give a way to players who we found on courses using Kmart discs, library discs or had no discs and to members of special interest groups.
This campaign was very successful, and we are almost out of discs. We know that the program has started many Disc Golf journeys as we have seen the recipients of the discs back on the course with starter packs and friends and family members. Many of them have since become members. We are very excited about the seeds this program has planted and can't wait to see what grows. We thank all of the club ambassadors who have helped distribute these discs.
Since the PIF program was so successful we want to continue it and ramp it up. In order to do this, we are calling for support from the wider Disc Golf community and we are using the BHO as a fundraiser to purchase even more discs and help us distribute these discs. Each player will receive a PIF disc in their players pack. They will be encouraged to pass it on to a new player they come across. We are also going to put any proceeds from the tournament into PIF discs and, in fact, will double it.
We will be sending out a video players meeting in the days leading up to the event with a review of that prior to the start of the first round.
Schedule:
Friday January 28
17:00:  OB and extra basket locations marked out.
Saturday January 29
7:00am Course open for practice
7:45 Players meeting review
8:30  The first round commences.
The second round will start 20 minutes after the last group finishes the 1st  round. Approx 11:00
13:00 – 14:30 Lunch Break
14:30 start of Round 3.
16:30 presentations and course breakdown. The 3rd round will start at approx Afternoon round will commence 90 minutes after Round 1 finishes (estimated to be 1:30).
There will be prizes for all divisions, many hole prizes and cash pay-outs for pro divisions. Who will be this year's Bald Hill Champion?
The BHO is again on the Saturday prior to the Golden City Classic in Ballarat. There will be a pool of prizes that anyone who registers for both events will automatically be entered into. The draw will be held at the Golden City Classic. As at January 11 there were 24 players playing both events.
Entry Fee:
All Amateur Divisions $47
MPO/FPO Divisions $77
All ADG divisions will be offered.
Registration will be through Jump Putt.