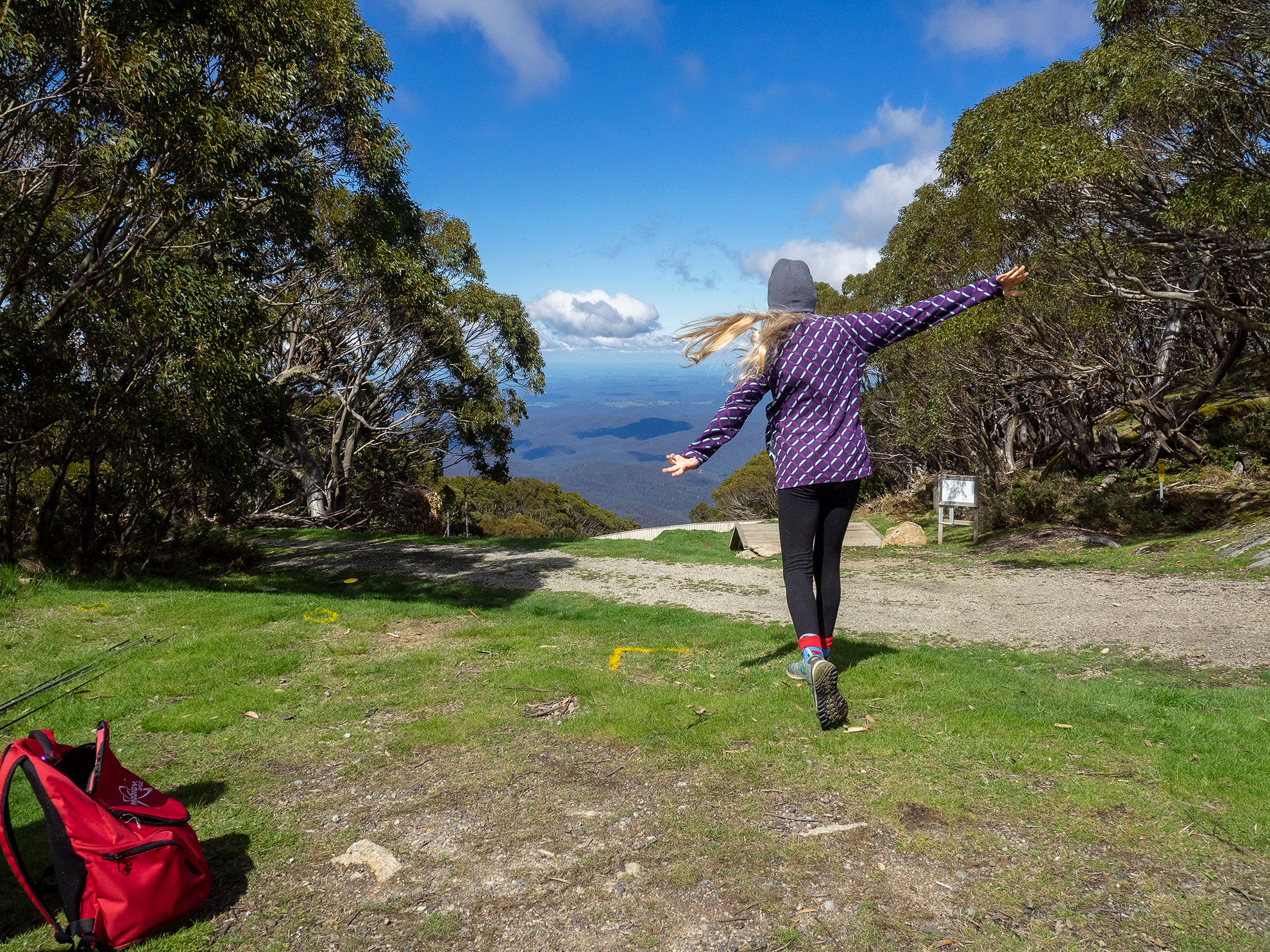 Mt Baw Baw Alpine Disc Golf Classic
Baw Baw 2023 
This year, the Mt Baw Baw Alpine Disc Golf Classic will be held on the long weekend of March 11th – 13th. Since this is a 9-basket 18-tee event, registration is capped at 45 players (that's cards of five).
Maps etc.
I will email maps for road access to the mountain, the path to accommodation and the course itself, to everyone who has registered, a little closer to the event. This will include parking guidelines.
Scoring
There is excellent mobile coverage on the mountain and we will be using the PDGA scoring system go to pdga.com/score (password is Baw2023). In addition, there should be WiFi access in the lodge for anyone who needs / desires internet access – I should have access codes to pass out.
Event access
We encourage car-pooling as the drive is around 2:45 from Ruffey (as a suitable point of reference) and there's little point in a plethora of single-occupant vehicles.
Registration and other fees
Event registration will be via the ADG web site and payment via the MDGC pro shop.
Fees as follows:
All 'pro' divisions:      $50 (payout will be reduced by the price of lunch on Saturday and registration fees)
Adult amateurs:        $35
Juniors:                      $25
Hole sponsorship:     $25
Accommodation bookings are to be made directly with the resort on 03 5165 1136. The price is $35 per bed per night. Rooms contain either 3 or 4 bunks, if you want to reserve a room for fewer people than bunks (perhaps for a family) you must buy all the beds, but there is no requirement that every person play the event. Alternately, there is 'nicer' accommodation, which can be booked directly via the resort www.mtbawbaw.com.au. The resort also offers a bedding package for $30, but I assume most people will bring their own sleeping bag and pillow. The lodge is heated, so it's not necessary to plan for extreme cold.
Note that the accommodation registration desk closes at 5pm on Friday – I plan to arrive before that time and can collect access keys for everyone who expects to arrive later. Also, camping on the mountain is NOT permitted, you must book accommodation. Also, NO pets of any kind – it's a National Park.
Other comments
The first year this event ran, we lost well over 20 discs, but in 2022, only four were lost in competition. However, please take a hint… if you have a VERY favourite disc, DON'T bring it, the mountain scrub EATS discs! In addition, due to the hilly terrain, the course is relatively cart-unfriendly. People have brought carts, but most have suggested that the next time they visit, a backpack or shoulder bag would be better.
PLEASE check the weather forecasts prior to departing from home. The weather on the mountain can be very changeable… you should pack for every eventuality. We could have anything from 30° blazing sun to snow! There'll be sunscreen at event central, but you probably need your own for a top-up on the course.
Program
The event will be run in a very similar manner to previous events with a tentative agenda as follows:
Friday
Evening                  early-birds arrive and settle in to their accommodation. Dinner either in the lodge with food you brought, or the resort restaurant. There is plenty of refrigerator space in the lodge. Note that there is nowhere to buy additional supplies on the mountain.
Saturday
Morning                 course set-up and casual play / practice
12:30                        lunch supplied in the restaurant (probably wraps – please provide any dietary issues)
1:00                          players meeting in the conference room (right beside the restaurant)
1:30                          shotgun start, round 1. All playing groups will be division based (as much as possible)
Late afternoon    own time
Early evening       prepare your own dinner in the lodge or eat at the restaurant (best to advise the restaurant if you plan to eat there, prior to the first round to ensure they're ready)
Evening                  disc golf-based entertainment in Banksia Lodge
Sunday
Early                        breakfast either in the lodge or the restaurant
9:00                          players meeting in the conference room
9:30                          shotgun start, round 2. Division-based, ordered on first round score
12:30                        prizes
12:45                        playoff for the major prize
1:00                          pack up and depart from accommodation (perhaps stay for lunch)
After                        Drive home
Tentative additional competition, for those who plan to stay on-mountain for the holiday Monday. The exact format is yet to be decided but might be some form of doubles event over two rounds, probably for a separate fee. Any other suggestions gratefully received.
1:30                          players meeting
2:00                          shotgun start, round 1
Evening                  as for Saturday
Monday
Early                        breakfast either in the lodge or the restaurant
9:00                          players meeting in the conference room
9:30                          shotgun start, round 2
12:30                        prizes in the conference room
12:45                        (stay for lunch) drive home
Other activities
If anyone is planning to bring family, kids, spouses etc. that will not be playing, there are several possible activities to consider.
The resort has plenty of hiking and mountain bike trails – I hear that the summit at dusk is a great sight. In addition, the dingoes will always enjoy some attention. In past years, the dingoes have taken a walk around the course for everyone to say 'hello' although with a change in resort personnel, I'm not sure if this will be available in 2023. Further, for anyone who wants to cruise the resort area with limited effort, there are eBikes available for rent.
There are also ground-level trampolines just further along the road from the dingo enclosure and also family and friends are welcome to watch players make fools of themselves (on holes 1 and 10) from the comfort of the restaurant!
There are lots of photography opportunities for the camera buff. Also, if there is sufficient interest, the Laser Tag and Archery Attack activities might also be available.
More information here: https://www.mountbawbaw.com.au/activities/
Alternately, if you're desperate and the weather is poor, you can always relax in the lodge in front of the TV or play some board games!