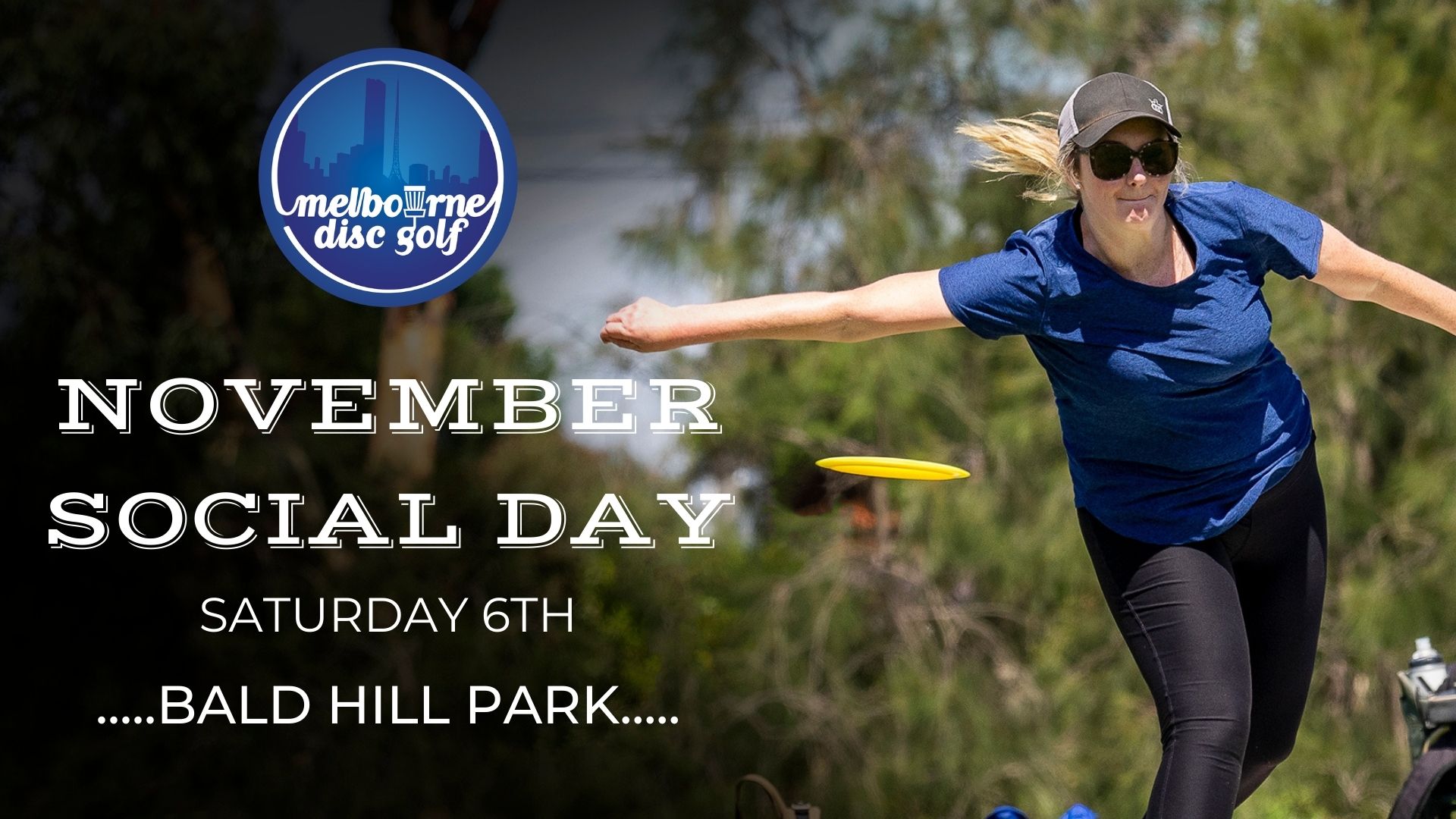 November Social Disc Golf Day, Bald Hill Park
November Social Disc Golf Day at Bald Hill Park, Clarinda  will be on 6th November 2021.
Two rounds will be played.  Register for morning, afternoon or for both
New players are always welcome and encouraged to attend. These social days are a great opportunity to meet other disc golfers and to pick up a few tips from our club members.  There will be just one round played on this day.
Free for members. $10 for non-members. First time players play their first round free and loan discs are available!
Register here to play the morning round
Register here to play the afternoon round
8:45 – 9:15
Registration
Please register plus hand in tags at event headquarters
9:15 – 9:20
Players meeting
All players should be in attendance unless otherwise directed
9:30 
Morning round
Tee off from allocated holes
1:30 pm
Afternoon round
Tee off from allocated holes
Hourly Schedule
May Social Day, Ruffey Lake Park
8:45

-

9:15

Registration

Please register plus hand in tags at event headquarters
9:15

-

9:20

Players meeting

All players should be in attendance unless otherwise directed
9:30

Morning Round

Tee off from allocated holes
1:30

Afternoon Round

Tee off from allocated holes
Next Event
Date

Sun082022

Time

8:00 am
Weather
Possible Light Rain
20 °C
°Imperial