The 2021 Vic Open has come and gone in beautiful Ballarat. What a spectacular weekend it was!  The expanded 27 hole layout was full with 109 players (2 single day players), which made it the largest turnout for a disc golf tournament ever in Australia. We had competitors from every corner of the state as well as 38 players from SA, NSW, ACT, TAS and QLD.  It's a very exciting time for the sport and I'm sure the numbers will keep climbing and that record will get smashed at (if not before) Nationals this year!
Disc golfers battled it out over two days of play on the challenging course.  The scoring in some divisions was very close.
We wish to congratulate Patty Robinson for Winning the MPO and having the top overall score for the event. Patty played consistently throughout the tournament finishing six shots ahead of his nearest competitor, David Perry.
Special mention to Local Ballarat player, Pat Thorpe who absolutely crushed it in his second ever tournament, winning MA2 and finishing with the second best overall score.  Also to Cassie Sweetten who lead all women and finished with a super impressive -6 and an average rating across the weekend of 941!
Congratulations to all other division winners.
Mathew Adams MP40
Hayden McPherson, MA1 (archive photo)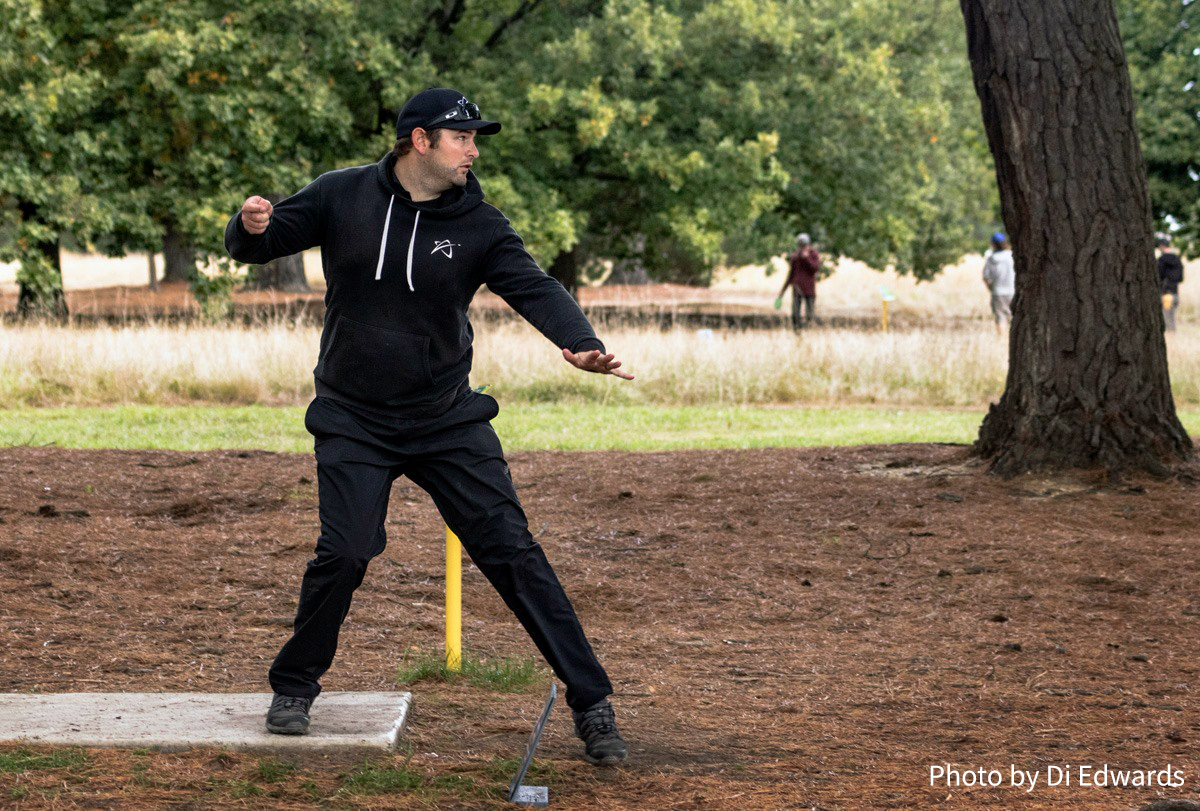 Sarah Lee, FA1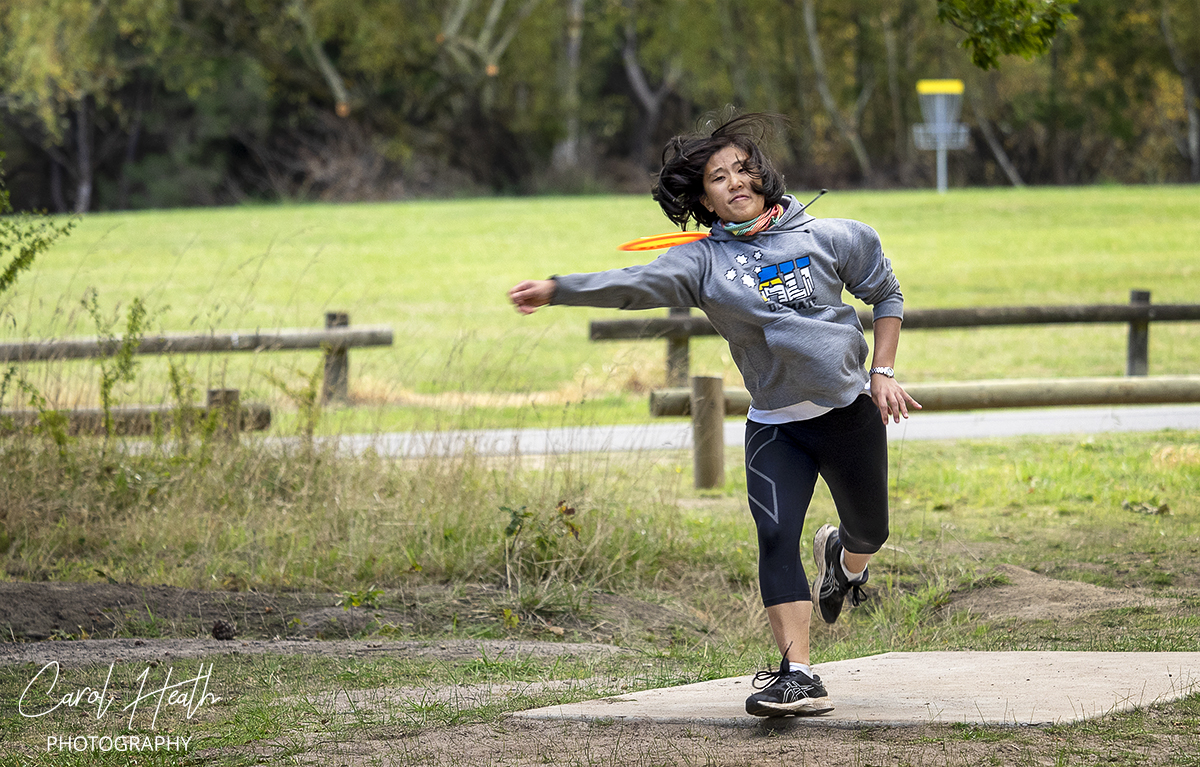 Chris Hart MA40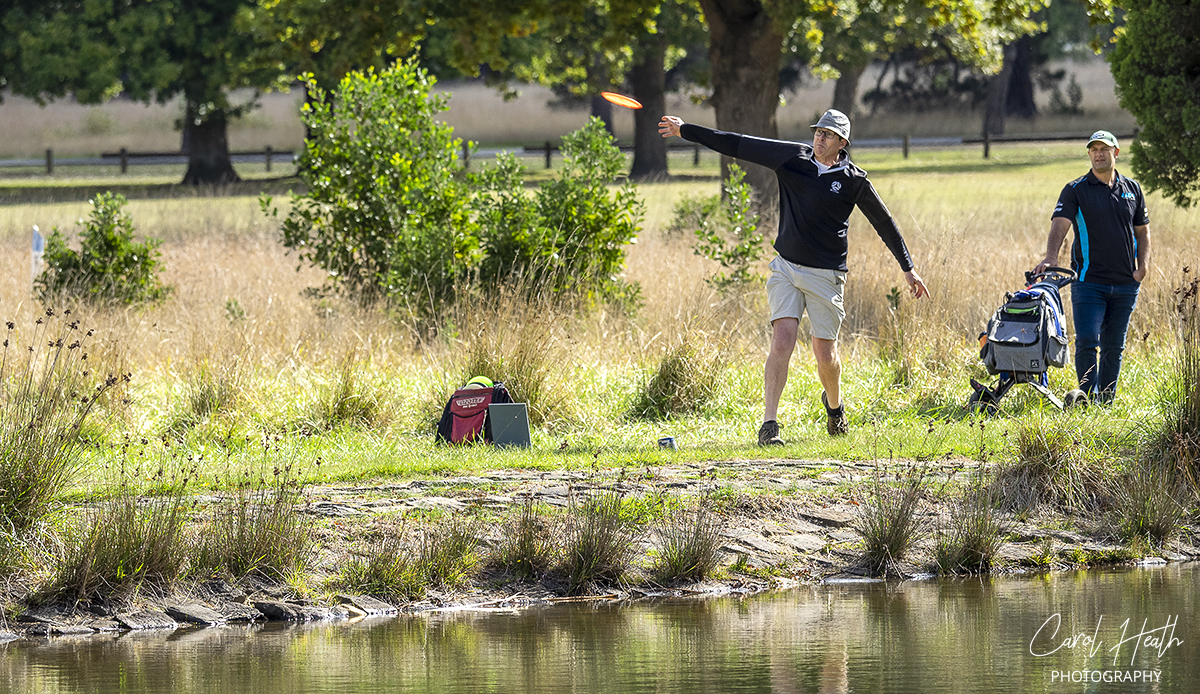 Raf Freire MA50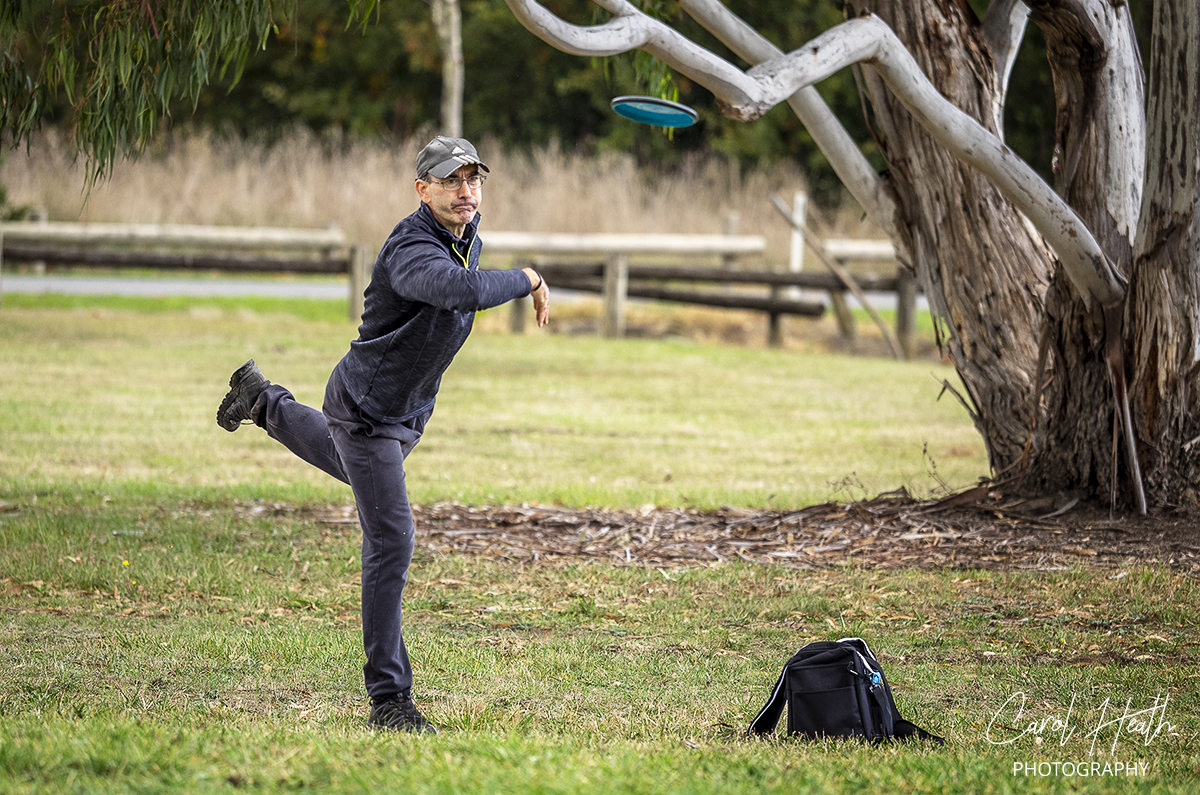 Joel Stuckey MA4  (play-off for first place between Joel and Matt Noblet who both finished even after the 54 holes)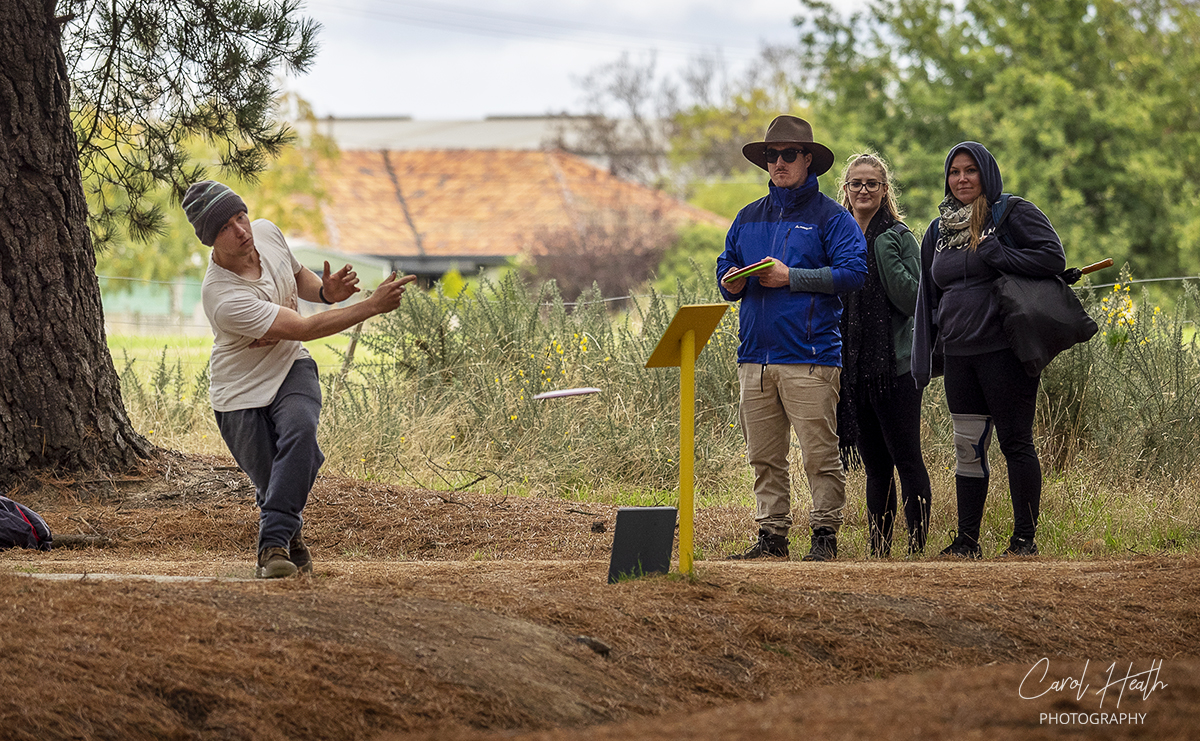 Michelle Schultz FA4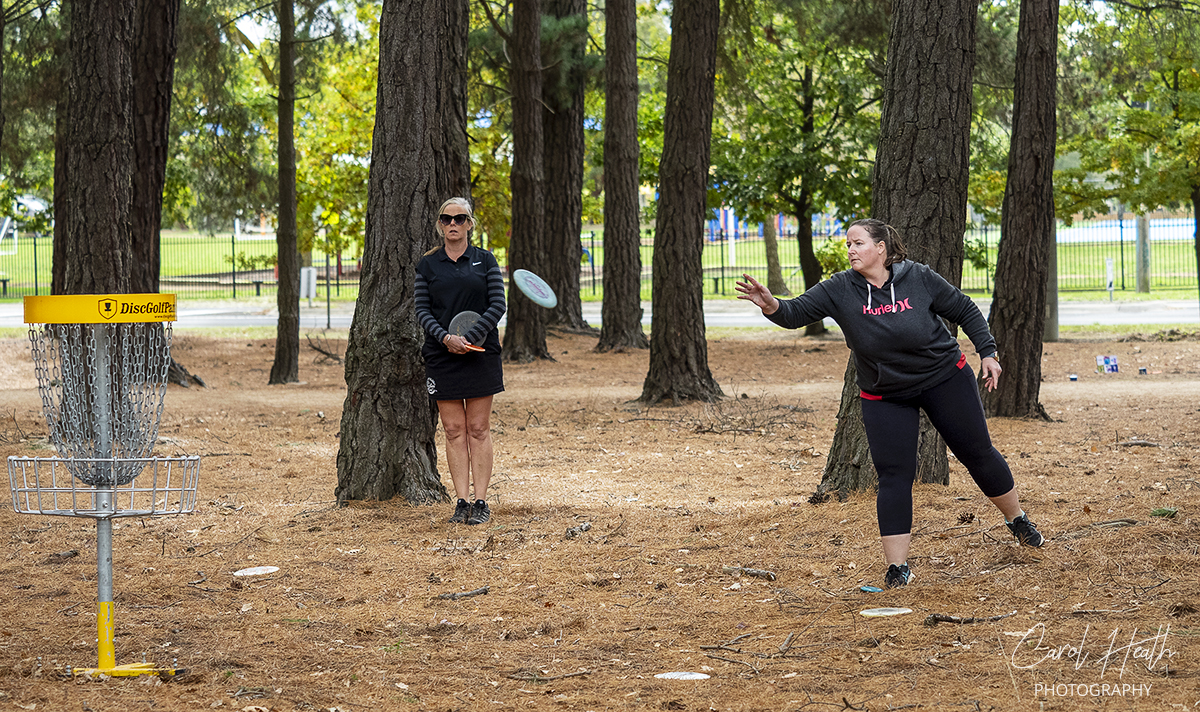 There were some notable highlights during the weekend including three aces and the parked disc off the hole 27 tee during the skins match, in front of the large cheering gallery by youngster, Ryan Hart.    These are moments that will not be forgotten any time soon.  Congratulations.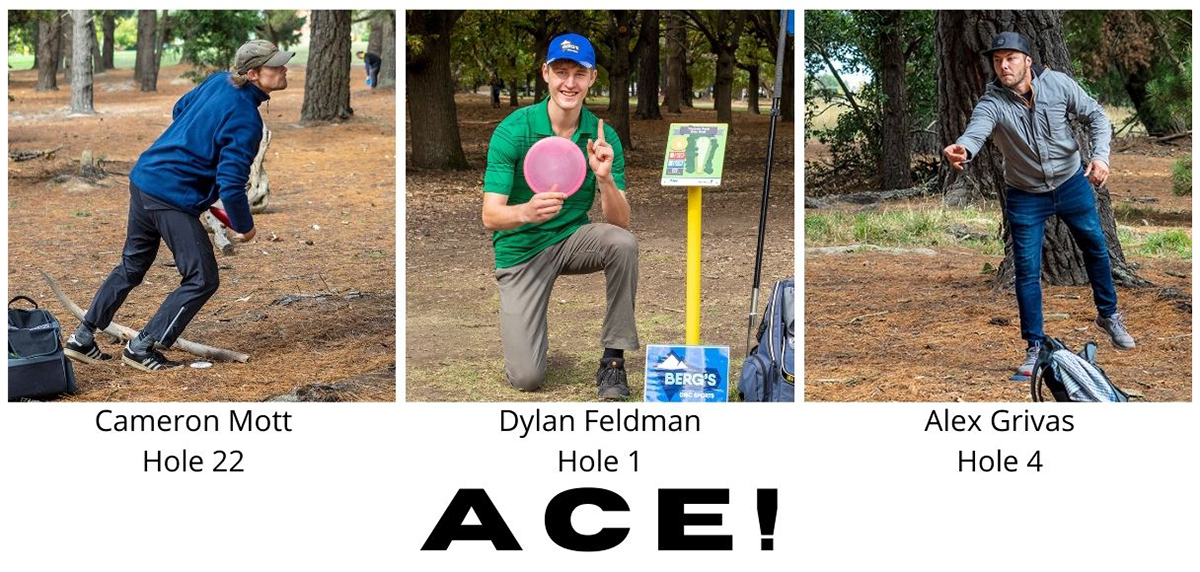 A highlight for many was the skins match, played after round one of day one.  Eager disc golfers entered a raffle for their chance to team up with MPO leader, Patty Robinson, MPO's David Perry, FPO leader Cassie Sweeten and wildcard winner Lee Thompson, playing best shot doubles.  Not accustomed to razz, the gallery was mild mannered to begin with but became louder as the event continued and names were drawn from the hat to play on each hole.  There were a few players who went home that evening with a little extra cash in their pockets and stories to tell.
click on the thumbnails below to view full size images
Thanks also to the Ballarat Disc Golf Club, the Melbourne Disc Golf Club and to Jeff Brunsting for assistance before, during and after the event and of course to our tournament directors, Allen Brunsting and Patrick Utri.
Stay tuned for video by Cut Roll Media of the Skins match and the Final Nine.  Coming Soon!