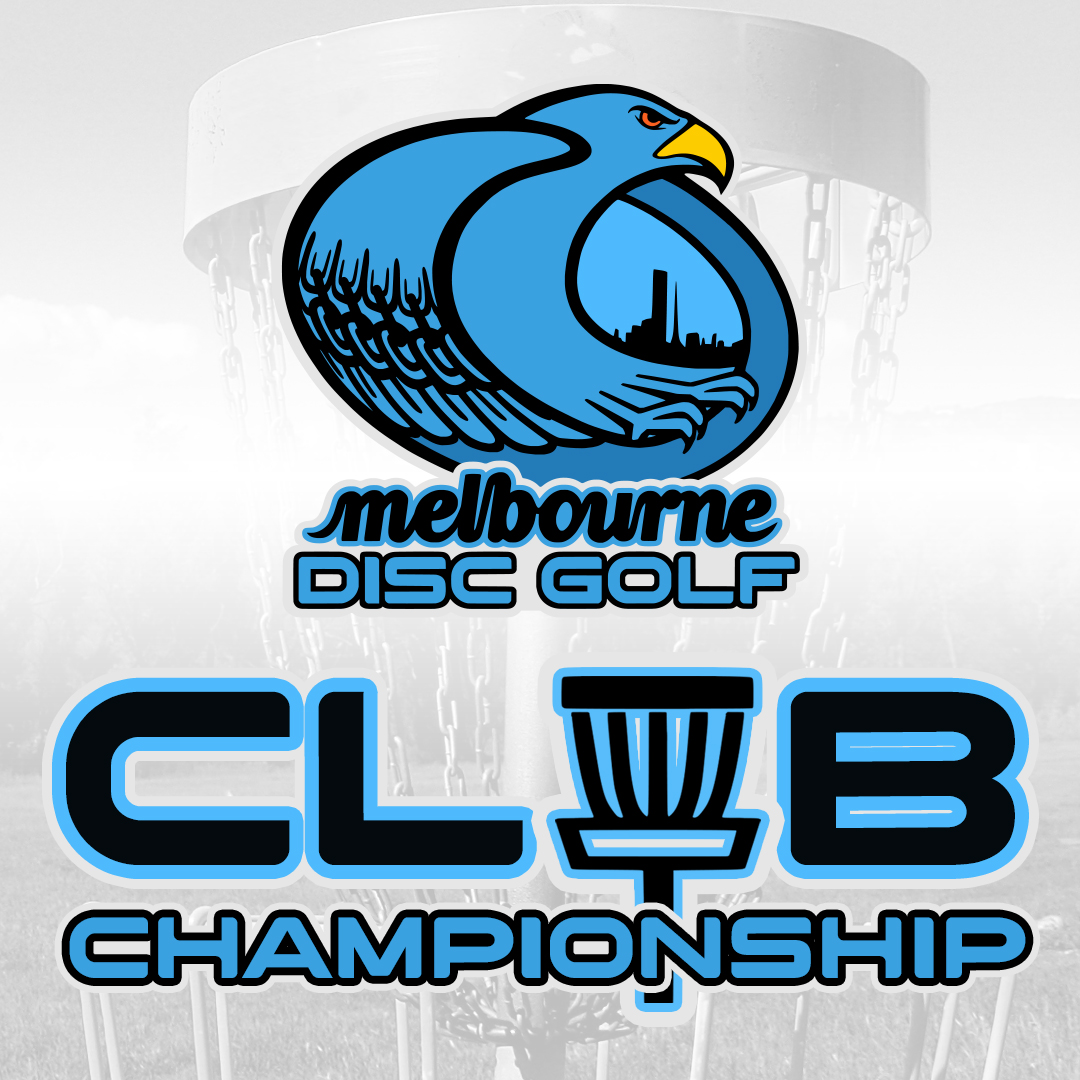 MDGC 2023 Club Championships
Who wants to wear the crown? The Melbourne Disc Golf Club will host a Club Championship tournament this year, with a brand-new format. We can all agree that MDGC is evolving fast, both in the number and overall quality of players. This new format will hopefully give MDGC members ample opportunity to qualify for the event before the end of the season, while rewarding the best players with a chance at winning.
So, here are the basics. The event will be held on December 9th. There will be five divisions, A, B, C, Women's, and Age 50+. The A, B, and C divisions will all be in line with the rating system we use for Social Days. The competition will be two rounds, a morning round and afternoon round at two different Melbourne area courses. Current plan is for the courses to be Ruffey Lake and Bald Hill, with final word to come later.
To qualify, players need to register and then submit their best rated Social Day rounds. You will need to submit one round from each of the courses used for Social Days, including: Any of the Westside Courses (Stony Creek, Little Blind Creek, or Heathdale Glen Orden), Bald Hill, and Ruffey Lake. The HIGHEST RATED scores in each division will qualify. The rounds MUST be from an MDGC Social Day. For example, if a player's best rounds of the year were a 900 at Stony Creek, a 875 (even) at Ruffey, and a 930 at Bald Hill, their total score would be a cumulative 2705. Their ability to qualify would depend on that cumulative score being among the best in their division.
We hold many Social Days at each course over the year, so this should provide ample opportunity for people to attend at least one at each course. Social Day rounds already completed in 2023 are eligible to be used.
Register for the event here: https://docs.google.com/forms/d/1Iu-tx8xZB_CoxzH4gacOzchZUX4H_mr254LkVJbl3Yc
Once you register, you will be added to the list of names looking to qualify, and we will start keeping track of your best rounds. We will send out periodic updates as to where our divisions stand.
See below for full event details.
MDGC Club Championship Format:
Divisions
-Division A
-Division B
-Division C
-Women's
-Age 50+
-Disc Golf Metrix rating at the time of the Championship determines your division (if playing in A, B, C divisions).
Qualification
-Players need to qualify by submitting their one best Social Day round of the 2023 calendar from one of the westside courses (Stony Creek, Little Blind Creek, or Heathdale Glen Orden), Bald Hill, and Ruffey Lake. These will be totaled, and the lowest cumulative scores will qualify.
-All 2023 Social Day rounds are eligible (even ones that have already happened).
-Spots per division is TBA. Currently, we plan for Divisions to reflect club membership numbers in each division. It's likely spots for each division will range from 10 to 4 people.
-If we get an overwhelming amount of interest in people signing up, the field could be expanded.
-Must be a MDGC member to qualify. Event is free to play.
-If someone qualifies for more than one division, it will be up to them to decide which division they want to play in.
Finding and Submitting Your Best Rounds
In order to find your best Social Day rounds, follow these steps:
-In Disc Golf Metrix, go to this page (make sure you are logged in): https://discgolfmetrix.com/?u=mystat
-This page should list all of your most recent rounds.
-Locate your highest rated rounds you'd like to submit, and then send them over to mdgcclubchamps@gmail.com
-If you better one of your earlier submitted rounds, just send us an email and we'll update it.
Competition
-The qualifiers will play a one day tournament played across two courses. The courses are TBA, but likely to be Bald Hill and Ruffey Lake.
-To be held on December 9th.
-We will use the standard layouts for the tournament.
-Lowest combined score across the two courses wins the title for that division.
-Prizes TBA.