Livingstone Primary School has recently installed a 6 basket course within their school grounds. With short holes and some tight hyzer/anhyzer lines, it is the perfect location for ace runs, to practice your short game, or to introduce friends and family to disc golf.
A check-in sign will shortly be located near the 2nd hole, so please remember to check in so we can share usage details with Livingstone Primary School and
Whitehorse City Council.
Have fun!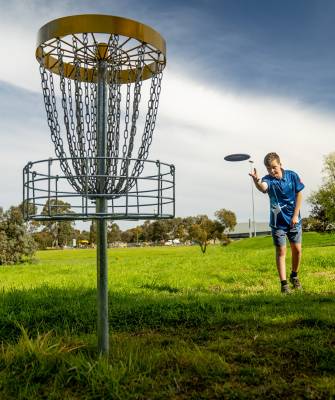 Course Map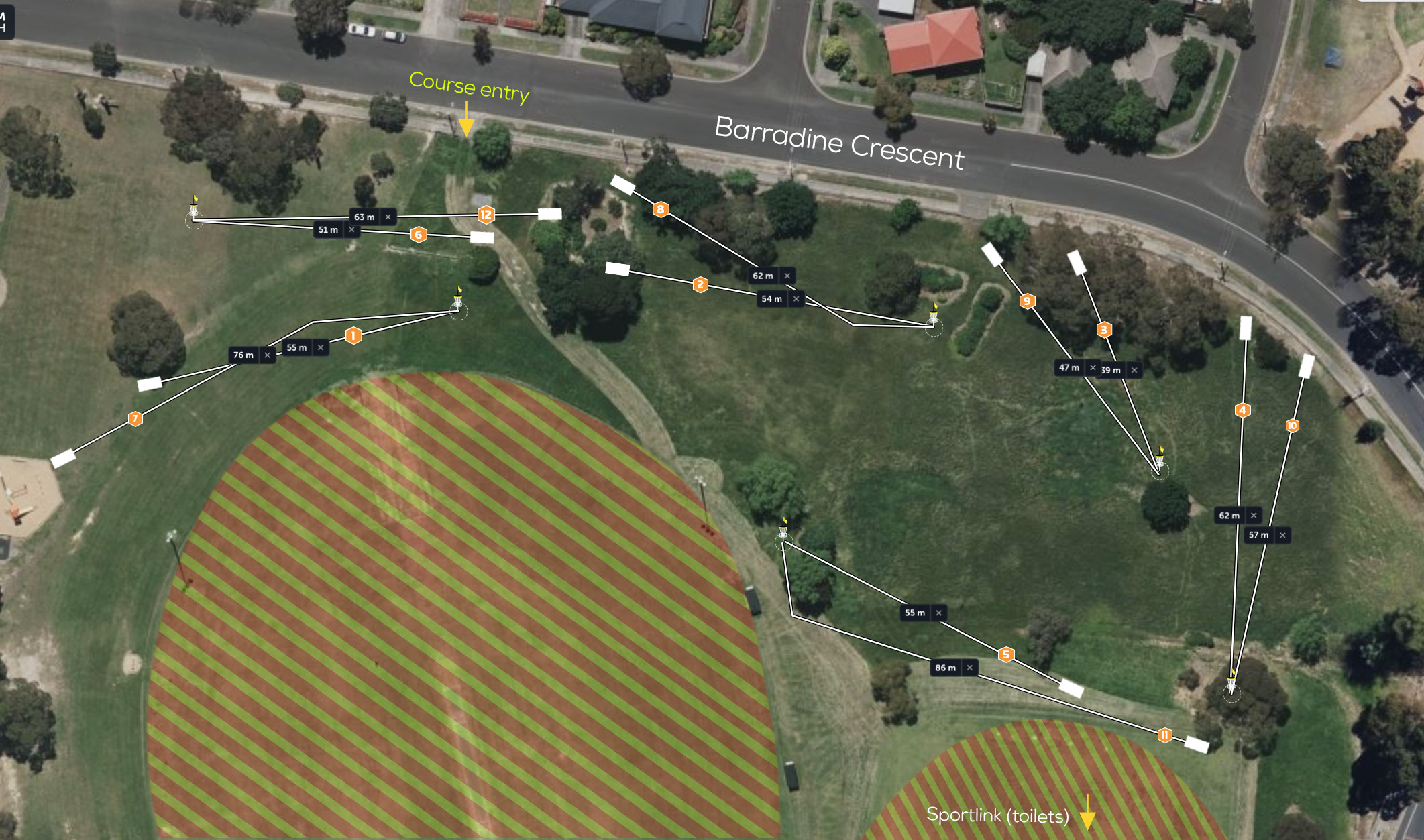 Getting There
By Public Transport
Tram: Route 75 from Docklands terminates at the nearby Vermont South shopping centre.
Bus: Routes 732, 736 and 742 all pass through the Vermont South interchange with the tram stop – then is a short walk north along Hanover Road.
Parking
Nearest parking is located along the course on Barradine Crescent, Vermont South.
Facilities
Course: The course is located on Department of Education land and within the grounds of Livingstone Primary School, and therefore only available during outside of school hours – 3.30pm on weekdays and all weekend.
Toilets: Public toilets are available on Come and Try Days and other MDGC event days at the nearby Whitehorse Sportlink on Hanover Road. Mon-Fri: 9am-11pm Sat-Sun: 8am-10pm
Water: Yes, there is a water source at the nearby school playground.
What You Need To Know
Disc golf is an outdoor recreational activity played with similar rules to traditional golf. You can read about the basic rules and etiquette of disc golf HERE.
The ground is sometimes uneven and can get quite wet, particularly as you walk towards the 5th basket, so proper footwear and sporting attire is recommended.
Remember, NEVER throw if there is any chance you could hit someone else in the park or on the sporting fields. Other sporting facility users ALWAYS have the right of way. If there is a cricket or football game on the main oval adjust your approach to the basket/s so that you do not encroach on the field of play.
Environmental Considerations
Livingstone Primary School (and RAD-Creations) has designed the course initially and principally for the utilisation by the primary school students, and consequently the holes are predominantly shorter than other courses. This however doesn't mean that the course is devoid of interest or challenges. Ace runs abound and it is the perfect location for low speed single disc rounds.
The course is maintained by Livingstone Primary School (Holes 1 & 6), the Dept. of Education (Hole 2-5) and Whitehorse City Council. Currently the grass is very long and there are blackberries nearby some baskets and there is a thick wooded section to the left of the 4th basket.
If you have any feedback or suggestions regarding the Livingstone PS course please contact Melbourne Disc Golf Club via email at info@melbournediscgolf.com.