The Bald Hill Open 2022 is done and dusted for another year. It was a fantastic event thanks to all who helped to make this a huge success. We had 58 players, 12 sponsors and more than 15 volunteers to help with the event. Huge shout out to Allen Brunsting who was the Co-TD and MC for the event. He does it very well.
The 58 players competed across 13 divisions including some recently added divisions. It was fantastic to have 9 women play in this year's event. 6 of them were in the new FA40 division and there were as many women playing in FA40 as there were men in MA40. That is a great sign for things to come. It's possible you will be seeing some of the FA40s in FPO within the next 12 months.
As is typical for the BHO, the Melbourne Disc Golf Club tinkered around with the course layout and tried some new things. According to the post event survey, the course design, 3 x 13 holes and the many hole prizes were a hit with the great majority of the players.
Congrats to the divisional winners below. The competitors who played the 13 hole course well were rewarded with some incredible round ratings. If the current ratings stick then Dylan Feldman may have produced the highest rated round in Australian history. Matthias Poi also played very well and produced two rounds over 1000 with the highest being a 1029 in the third round.
2022 Bald Hill Open Division Winners
| Winner | Division | Highest Round Rating |
| --- | --- | --- |
| Toosje Frequin | FPO | 831 |
| Dylan Feldman | MPO | 1078 |
| Mathew Adams | MP40 | 963 |
| Matthias Poi | MA1 | 1029 |
| Chris Scott | MA2 | 959 |
| Lachlan Cashman | MA3 | 913 |
| Michelle Schulz | FA4 | 634 |
| Luke Bleeser | MA4 | 902 |
| Clare Hussey | FA40 | 846 |
| Rueben Berg | MA40 | 963 |
| Dan Hartley | MA50 | 868 |
| Anita Weber | FJ15 | 605 |
| Matti Pearsall | MJ15 | 787 |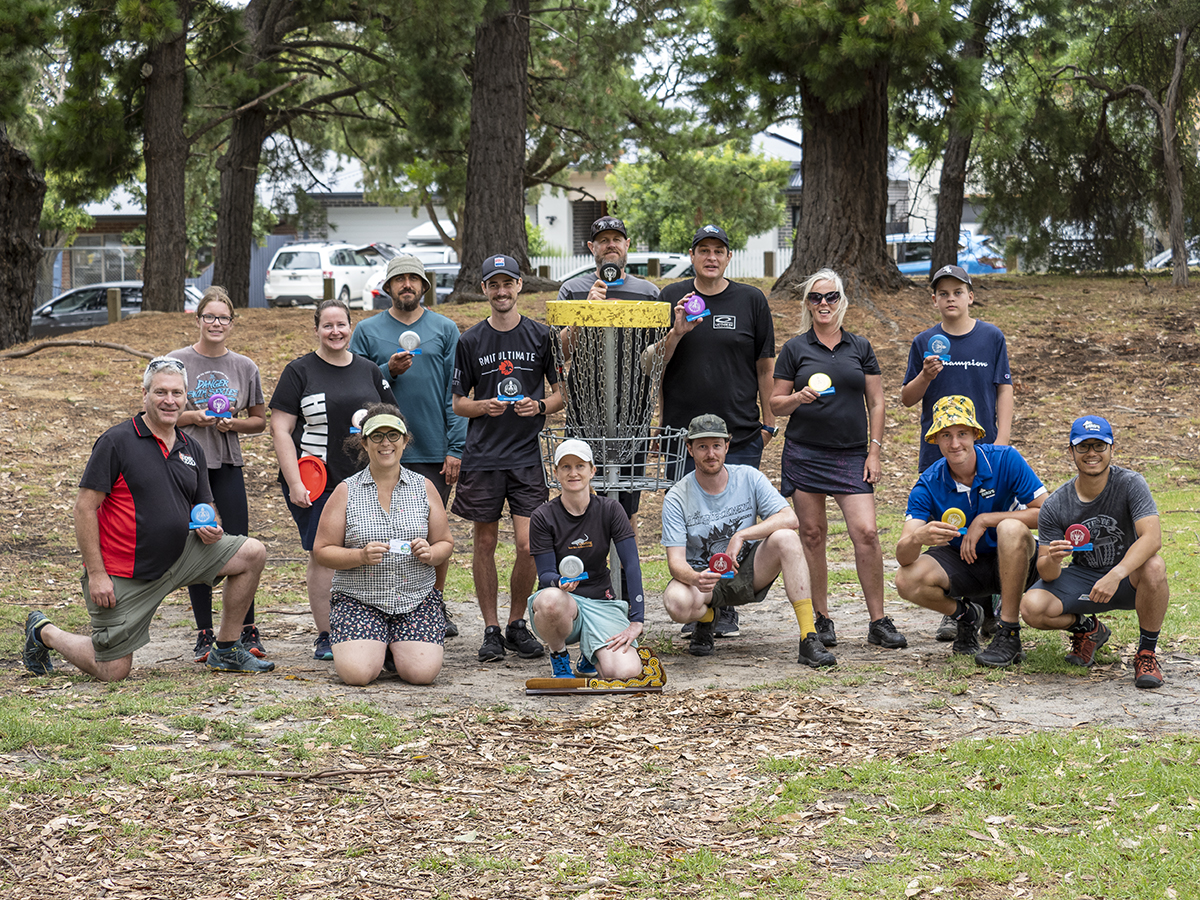 In addition to the divisional placings, the Bald Hill Open celebrates it's female competitors with a special prize for the best amateur women at the tournament. That prize in 2022 goes to Clare Hussey in FA40. The perpetual trophy and the prize were kindly donated by Gail Lynch.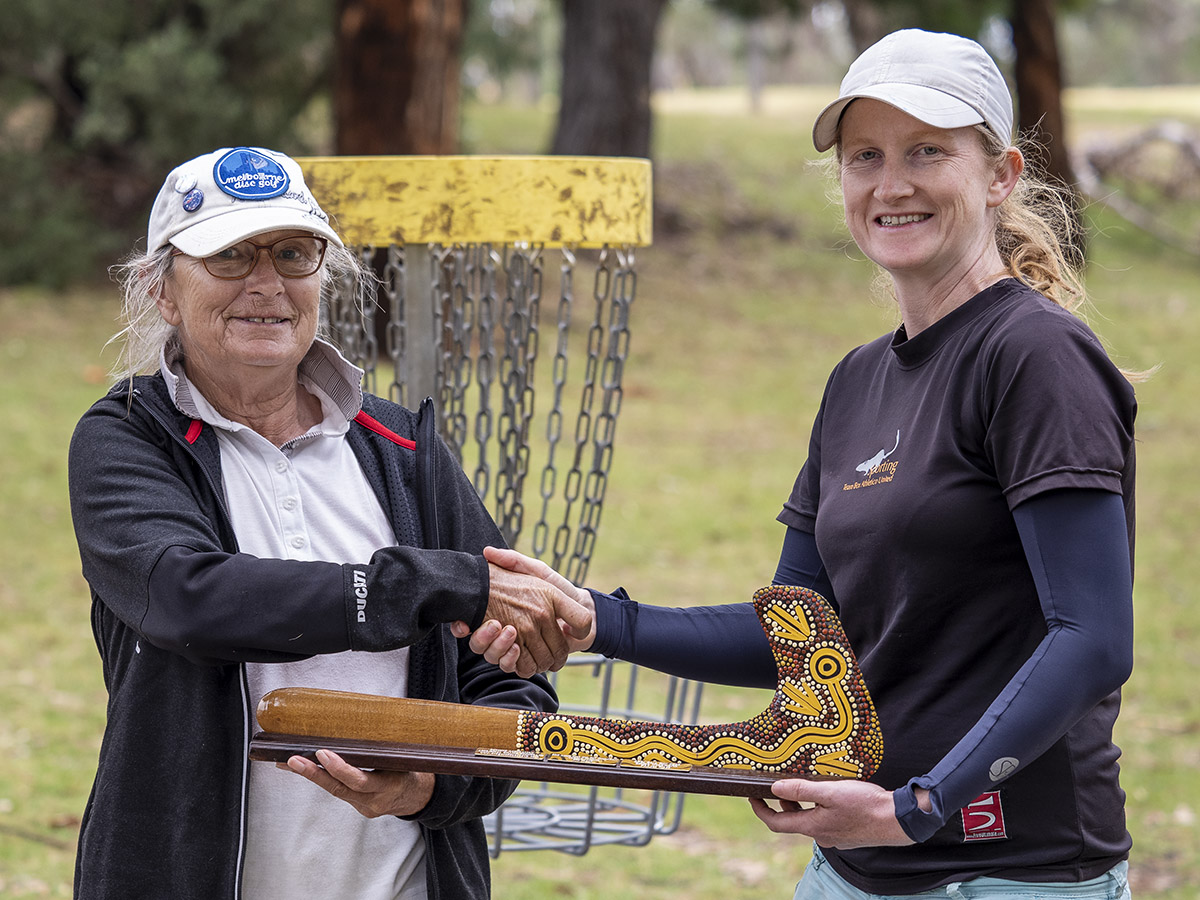 In closing we would again like to thank all the players and volunteers and especially our sponsors who made it possible for us to have a hole prize on each one of the Lucky 13 holes and some prizes for anyone who played both the BHO and Golden City Classic the next day. The prizes were spread across only 6 divisions with the MA1's really cleaning up. We will improve on that in the future to spread the love a little wider. Surprisingly, the Pro divisions missed out completely. Our generous sponsors are listed below. Please support them when you can.
RPM Discs
Bergs Bags
Darren SS and Southside Disc Dyes for beautifully dyed discs
Outright Plumbing
Melbourne Disc Golf Club Proshop
Philosophical Disc Dyes
Fidget Mini
Carol Heath's Dilly Bags
Disc Golf Connection
MDGC 2022 Board
Dr. James Evans on Behalf of TLC Birth and Beyond
Gail Lynch in support of the 2022 Women's Competitions
JAB3D, maker of the Glow Roller glow disc charger