310 Hyde St, Yarraville, 3013
In 2017 the Maribyrnong City Council installed 3 permanent baskets in addition to 1 home made basket that was already erected in the park. The course is currently undergoing a 6 month 'trial' in order for the council to obtain feedback from the general public. To support the course, please provide your feedback to cd@maribrynong.vic.gov.au.
This course is free to play.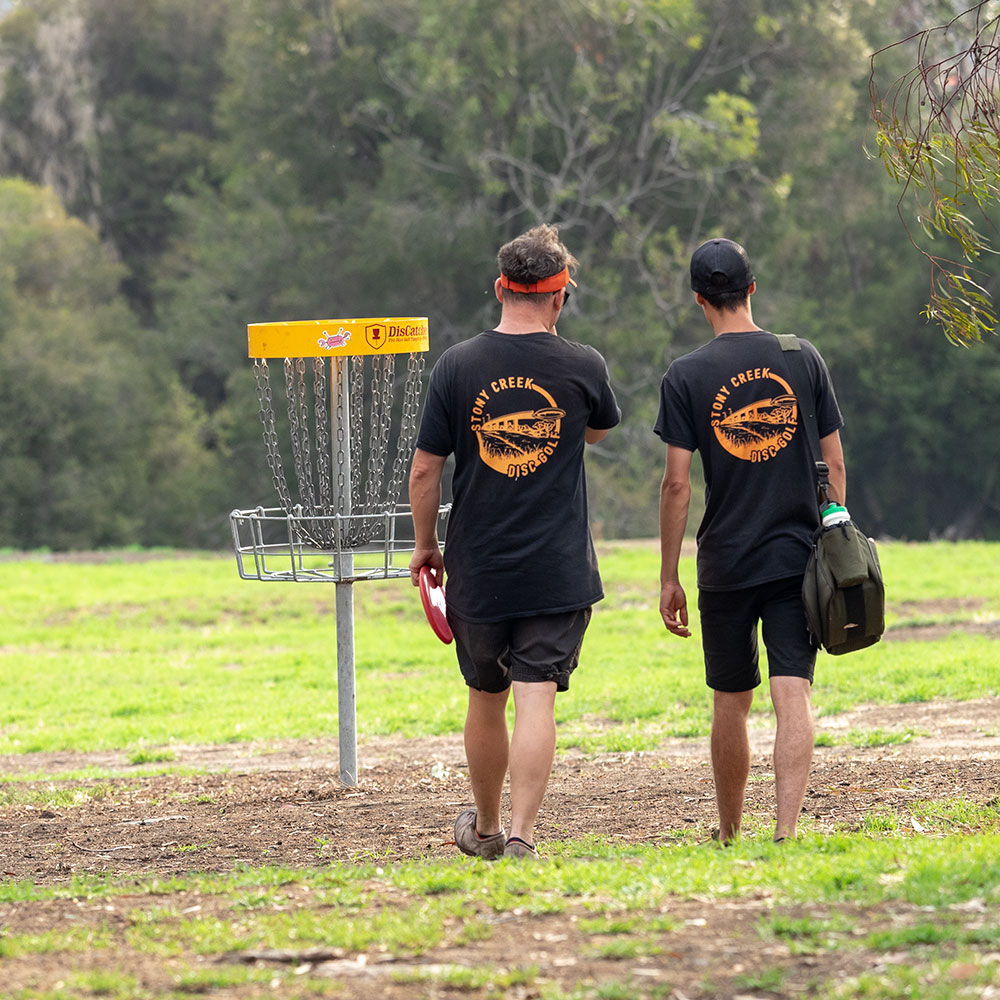 Course Map
Information about the course can be found on the Stony Creek Disc Golf Facebook page. The page contains course maps, upcoming events & other general information regarding the course.
The signed layout of the course contains 8 holes, with two tee off positions to each basket. There is also an unmarked 'back 8' that provides players with a total of 16 holes (this can be found on the Stony Creek Disc Golf Facebook Page).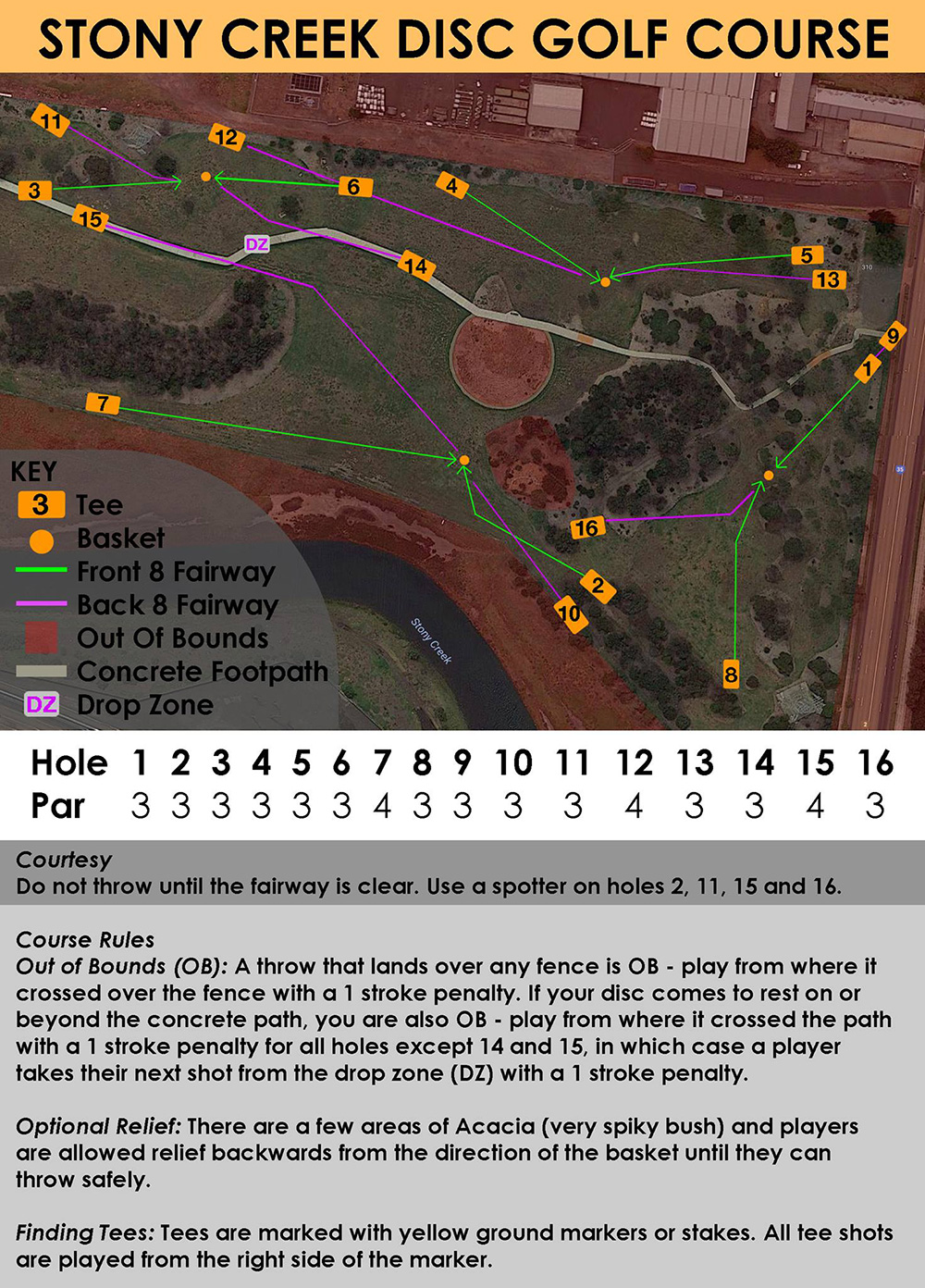 Getting There
Located just 10 minutes from Melbourne CBD under the Westgate Bridge, the course can be easily accessed by parking in the carpark located at 310 Hyde Street, Yarraville.
By Public Transport
The course is located 1.5km away from Yarraville Train Station (approx. an 18 minute walk).