MDGC is excited to be working in collaboration with Melbourne City Council to provide a temporary, nine hole course at Royal Park, just a stone's throw from the CBD. This course has been set up as a trial during the upcoming 2021-22 summer months and is free for all to play and enjoy.  Just bring your own discs.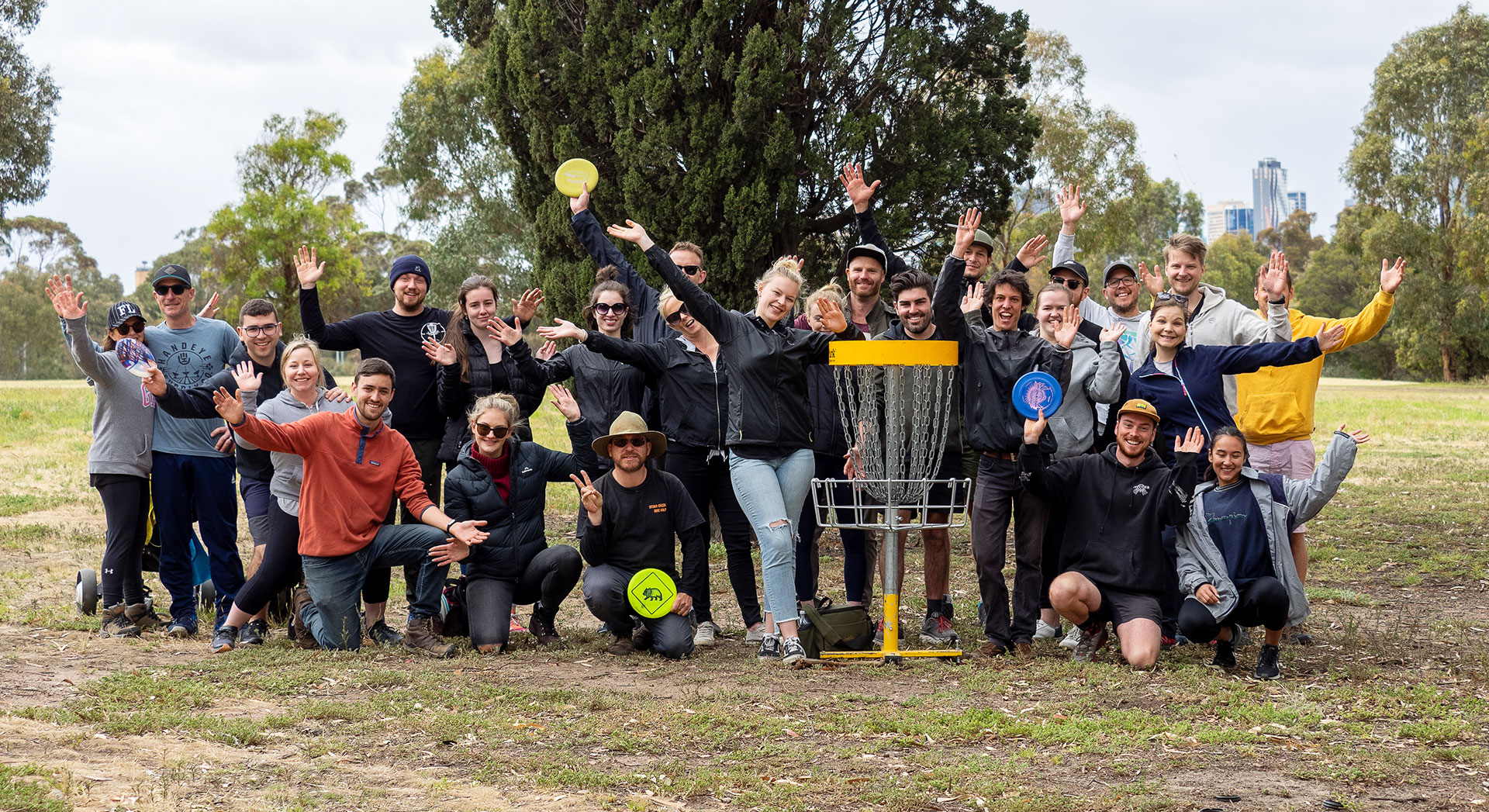 Getting There
The course is located adjacent to Flemington Rd, Between the Royal Children's Hospital and the North Park Tennis Club.  Hole one is located close to the tennis courts.  Metered parking is available on Flemington Rd on weekdays. There is no parking fee on weekends.  Alternate free parking may be found at the nearby State Netball and Hockey Centre.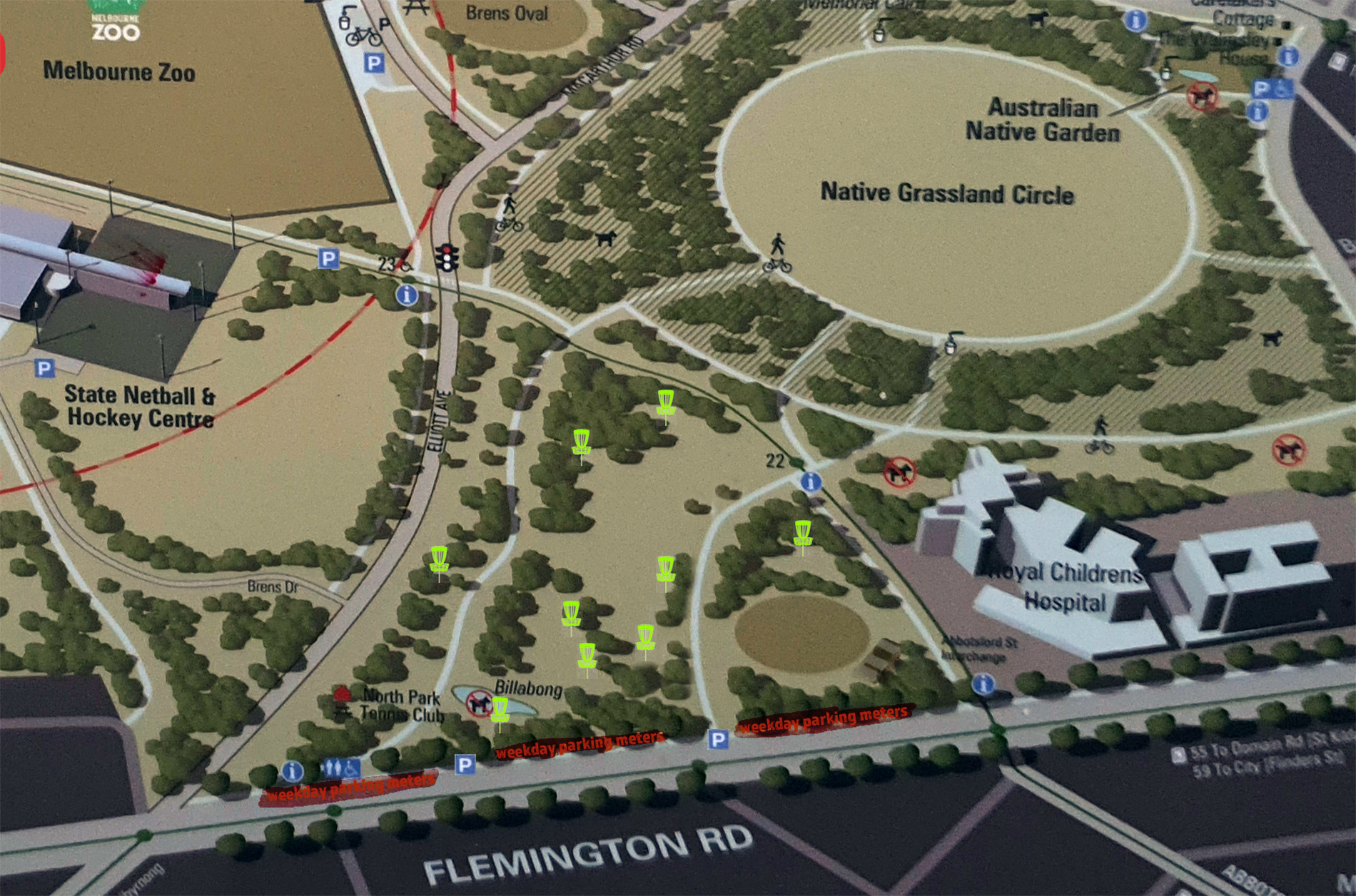 Public Transport
Royal Park is easily accessible by public transport.  The park is quite large however so, please be sure to check walking directions from your bus / tram / train stop to the course before departing.
To find out how to get here via public transport, use Public Transport Victoria's Journey Planner.
Course Map